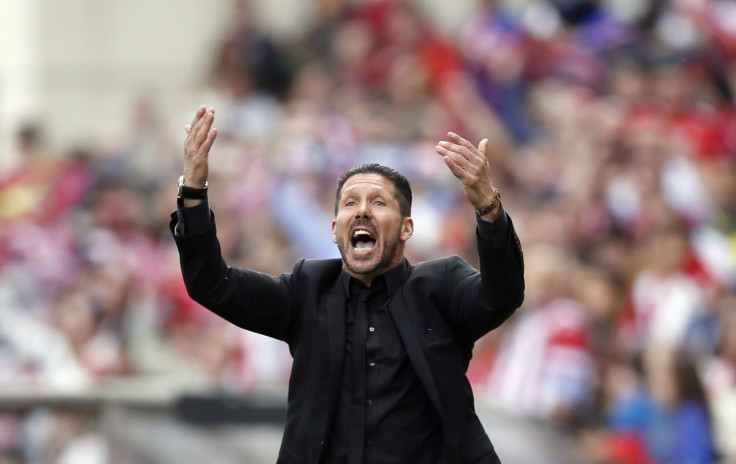 Atletico Madrid manager Diego Simeone would consider a move to Stamford Bridge next summer but only if he is allowed to overhaul the squad after his appointment. The Blues are currently without a manager after sacking Jose Mourinho and are set to appoint Guus Hiddink as a stopgap option till the end of the summer when the bigger names will be available for appointment.
The Mirror reports that Simeone has a buy-out option of £15m ($23m) in his contract and that the Argentine is keen on moving to the Premier league for a new challenge. However, he is sceptical about the current quality of the squad, which despite having won the Premier League last season, is struggling in 16th position, only a point clear of the drop zone.
Simeone's achievements with Atletico speak for themselves, taking them to a league win, and beating the likes of Barcelona and Real Madrid, in what has historically been a two horse race. He has also led Atletico to a Champions League final in 2014 where they came up short against local rivals Real but were only minutes away from pulling off a massive upset.
Roman Abramovich has to give him complete autonomy on transfers, which is currently being handled by his adviser Marina Granovskaia and technical director Michael Emenalo. Moreover, his inability to speak English could be a major hindrance in communicating with the players.
The Blues have also picked Antonio Conte, Carlo Ancelotti and Pep Guardiola as possible alternatives should they fail to sign Simeone this summer. Ancelotti has already spent a considerable amount of time in Stamford Bridge, where he has won the league title with the Blues and is currently on a year-long sabbatical after being sacked at the Santiago Bernabeu after the end of last season.
Pep Guardiola is also a viable option, given the Spaniard is set to announce his departure from Bayern Munich but the former Barcelona man is reportedly not convinced with the state of the squad and would rather move to a club where he does not have to do much reshuffling.