Chelsea are expected to complete a swap deal involving beleaguered striker Diego Costa and Atletico Madrid forward Antoine Griezmann but may be forced to wait until the 2016 summer transfer window, according to former Spanish scout Terry Gibson. Both players have been linked with moves to and from the Vicente Calderon and the clubs are likely to reach an agreement come the end of the season.
Sport understands the Premier League champions and the club from the Spanish capital could agree a deal that would see the Blues pay Atletico £24m ($36m) and offer Costa in part exchange in order to capture Griezmann. The 24-year-old has scored seven La Liga goals in 14 appearances this season for Diego Simeone and is set to light up the 2016 European Championships for hosts France.
Costa, meanwhile, is yearning for a return to Atletico, who he left for Chelsea in the summer of 2014, amid an apparent breakdown in his relationship with manager Jose Mourinho. The Spain international has started the club's last two games on the bench and was an unused substitute for the London derby against Tottenham Hotspur.
Having previously had a public falling out with Mourinho during the Champions League win over Maccabi Tel Aviv, Costa threw a training bib in the direction of the Chelsea boss after learning he would play no part of the draw at White Hart Lane. The 27-year-old was left on the bench from the start of the defeat to AFC Bournemouth but came on as a half-time substitute.
Despite finishing last term as Chelsea's top scorer, as they romped to the league title and the Capital One Cup double with 20 goals, Costa has been unable to recapture that form in his second season. Four goals have followed in all competitions in the 2015-16 campaign leading to speculation over his future.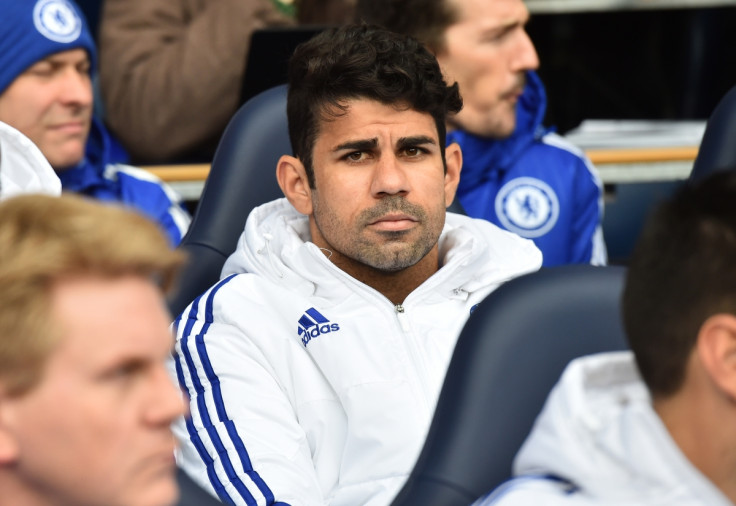 Gibson, formerly of Tottenham Hotspur and Manchester United, worked as a Spanish scout following his playing career and was a coach with Northern Ireland, and he believes a swap deal between both players is in the offing. With both players prospectively cup-tied for the Champions League, the 52-year-old expects a deal to go through in the next summer transfer window.
"No I do not think it [a move] does [depend on Chelsea qualifying for the Champions League]," Gibson told Sky Sports. "If you were Griezmann and in any way interested in going to the Premier League, then you would still look upon a club like Chelsea as an attractive proposition. Similar to when a lot of people made that assumption when Manchester United did not qualify for the Champions League whether they could attract the players.
"But if a club is willing to pay the transfer fee and the wages, then the reputation of a big club like Manchester United or Chelsea does mean that players will go to those sort of clubs and risk not being in the Champions League hoping it is just for the one season.
"It is being talked about a lot and from the outside there is surely a swap there with Griezmann and Diego Costa somewhere along the line. But I do not expect that to happen in January as that does not suit either club, because if they are both in the Champions League then they will have a player they cannot use. So Griezmann will stay put until the summer."
Griezmann is no stranger to speculation over his future, however the player is not considering a move away from Atletico, who are currently second in La Liga. "I do not feel the need to play in Ligue 1, nor in the Premier League or in Serie A," he told Canal Football Club, according to Goal.com. "I am in Spain – I'm happy. Life here, football, I like it all."