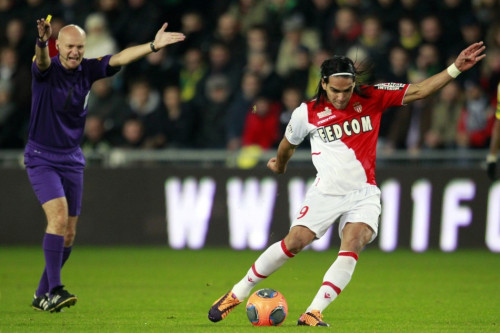 Real Madrid have refused to sign Monaco striker Radamel Falcao and according to reports in Spain he is set to move to Chelsea in January.
The Colombian striker was close to joining Chelsea last summer but he finally decided to move to Ligue 1 after Monaco paid Atletico Madrid £40m to secure his services.
However, he is not happy at all at his new club and Spanish online newspaper El Confidencial reports that his agent Jorge Mendes is already working to convince Monaco to let Falcao sign for Chelsea in the upcoming transfer window.
Falcao would rather to move to Real Madrid, but his agent already knows that the Spanish giants are no longer interesting in acquiring his services as manager Carlo Ancelotti prefers Luis Suarez.
El Confidencial adds that Jose Mourinho is awaiting Falcao with open arms and although Monaco are not willing to sell easily, they could close the deal in £46m.
Mourinho previously tried to sign Falcao during his tenure at Real Madrid, but was unable to do so because Atletico refused to sell their star to their local rivals.
Now the Chelsea boss has a new chance as Falcao is desperately trying to leave Monaco. Chelsea have Fernando Torres, Samuel Eto'o and Demba Ba in their squad but they have suffered injuries and have struggled to score enough goals this season.
Falcao has scored nine goals in 14 games since he arrived at Monaco but he has missed the last four games and although the official version from the club is that he is injured some reports claim that he did not play because he is disappointed with his manager Claudio Ranieri.