Chelsea manager Antonio Conte has suggested David Luiz's return to Stamford Bridge will trigger a formation change. The 29-year-old, who made a dramatic deadline-day return to Chelsea from Paris Saint-Germain (PSG) at the end of last month, has previously played in a midfield role – but Conte has hinted he could instead feature as part of a three-man defence.
The Blues have predominantly used a 4-1-4-1 formation this season, but the Chelsea boss is a long-time advocate of a back three. Conte said, though, that his squad is more suited towards playing a 3-4-3 formation than the 3-5-2 he employed as the coach of Juventus and the Italian national side.
"We needed a centre-back. In this squad we have Gary Cahill and John Terry and sometimes we can adapt Branislav Ivanovic but we need a centre-back, for this reason we got him," Conte said, according to the BBC, before Chelsea's Premier League fixture against Swansea City. "Sometimes he plays as a midfielder but that is not the idea for us."
Conte thinks Luiz is now in the prime of his career and the Italian sees no reason why he cannot make further improvements to his game in the coming years. "Every player until the end of their career can improve," the Chelsea manager reflected. "He is 29, a great age for him. He can become one of best defenders in the world."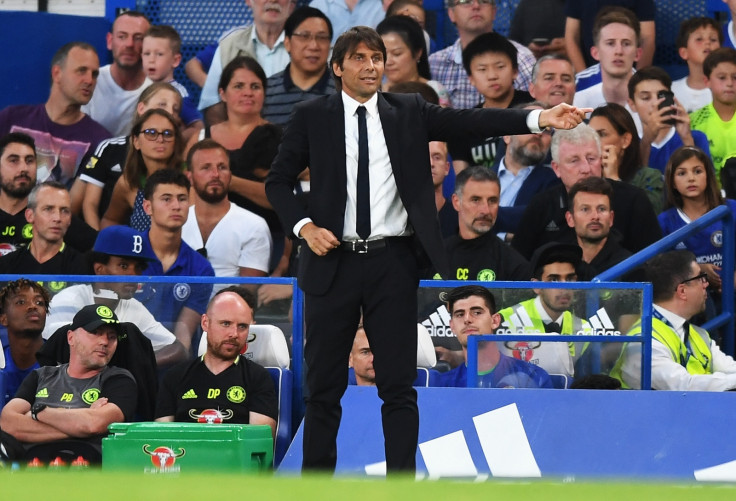 Luiz won the Champions League and FA Cup with Chelsea during his first spell at the club from 2011 until 2014. He was, however, widely criticised for making high-profile individual errors and was ultimately sold by Jose Mourinho to PSG.