Chelsea manager Antonio Conte has claimed that he has signed David Luiz to be a crucial part of his back-line, ruling out the possibility to use him in the middle of the park despite the Brazilian international sometimes playing as a holding midfielder during his first spell at Stamford Bridge.
The Italian boss refused to confirm whether the former Paris Saint Germain star and Marcos Alonso are ready to make their debuts in the Premier League trip to Swansea.
Conte earmarked the signing of a centre-back as a priority for the summer transfer window as he only had two centre halves available in his ranks in veteran John Terry and Gary Cahill, with Kurt Zouma having been out of action since he damaged his anterior cruciate knee ligaments against Manchester United in February.
Chelsea were thus heavily linked with the likes of Napoli star Kalidou Koulibaly and AC Milan's Alessio Romagnoli. However, following unsuccessful negotiations with the Serie A clubs they surprisingly turned their attention to David Luiz on deadline day only two years after they sold him to PSG for around £50m.
There have been since many talks about where the unpredictable Brazilian star will fit in the defensive plans of Conte after his recurrent lapses in concentration made him fall out of favour for Jose Mourinho during his first spell at the club.
Some have suggested that the former Italy boss may thus switch to the 3-5-2 formation he successfully used at Juventus and in the Euro 2012 or even that the Brazilian could return to the holding midfielder role that he sometimes enjoyed under Rafa Benitez and the current Manchester United boss.
However, Conte has made it clear that David Luiz is going to play as a centre-back, failing to confirm whether he will along John Terry and Gary Cahill in a 3-5-2 or in a usual back-four.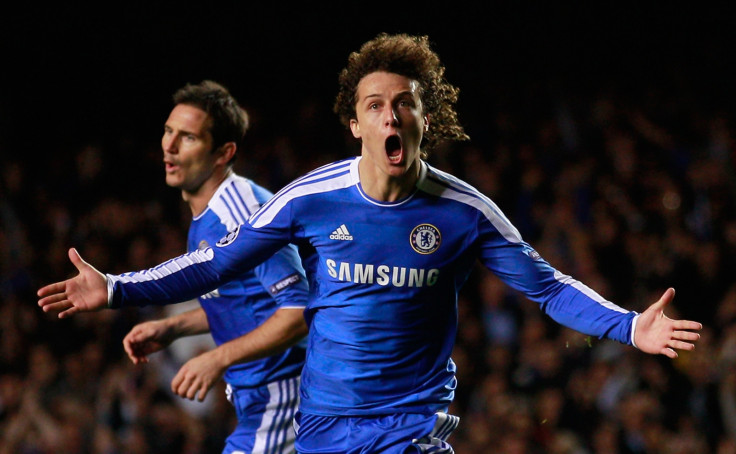 "I think David Luiz is a centre-back, he's played a lot of games in that position," the Chelsea boss confirmed to Chelsea TV. "I know sometimes he's played as a central midfielder but in my mind the idea is to utilise him in the right position which, for me, is centre-back. He's played with Chelsea previously and he will bring a good personality."
The Brazilian international, as well Marcos Alonso, are available for selection ahead of a busy week which will see the the Blues visiting Swansea on Sunday (11 September) before a Friday home game with Liverpool. Yet, Conte failed to confirm whether the duo will start in any of those games.
"We reached our targets, David Luiz and Marcos Alonso are two good signings for us. Now we have to work with them because I think they can improve our squad. We need to put them into our idea of football. Now we must work on our defensive situation and with the defensive line. We need to improve our physical and tactical condition," he added.
"After the international break it's always very tough to restart because many players don't arrive back until the end of the week, but we must quickly find our concentration and be focused because we know we play a tough game against Swansea and we want to prepare in the best way."