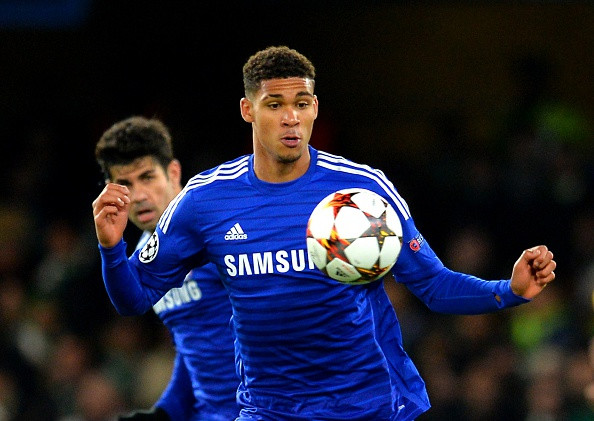 Chelsea manager Jose Mourinho has revealed academy star Ruben Loftus-Cheek will have a fixed spot in the Blues first-team squad next season with an important role.
The Portuguese manager bolstered the midfield with the arrival of Cesc Fabregas in the summer to partner Nemanja Matic but with Ramires and John Obi Mikel suffering several injuries this campaign he has struggled to back up the starting duo.
Lately Mourinho was forced to deploy Kurt Zouma as a holder for the League Cup victory over Tottenham due to a midfielder crisis in the squad, with Matic suspended and Mikel unavailable following a knee surgery.
Even though Zouma impressed in his new role, the boss claimed the France international's future remains as a centre-back and has now confirmed he plans for Loftus-Cheek to back up Fabregas rather than be sold or loaned somewhere else.
"I can say now, Loftus-Cheek is to stay. To stay. And I think to stay and to play. I think next year to play not just to stay. Stay and play. But you don't have this kind of talent every couple of years so it is also important to make business. But that protection [of a buy-back clause] makes everyone more comfortable," Mourinho said.
The 19-year-old box-to-box midfielder was already promoted to the first-team squad in January after making his senior debut as substitute during the Champions League game against Sporting Lisbon in December.
"At the age of 18, 19 sometimes you don't believe that the player can go in a certain direction so you make a couple of million [selling him] and you are just happy with that. At academy level you know clearly that not everyone is going to be players for your first team," Mourinho added.
"So sometimes if you can capitalise on that and make money in small deals you can make the money you need to invest again and again and again in the academy, to get the right talents that you bring to the first team. And [those] you bring to stay [in the first team]."