If there was one thing to warm the hearts of Chelsea supporters last week, it was Jose Mourinho's pronouncement that our Captain-Leader-Legend, John Terry, is certain to be offered a contract extension for next season. And it will be well deserved.
Chelsea's policy of offering one-year contracts to players over the age of 30 seems sensible to me. It sorts the wheat from the chaff, or more to the point those who want to stretch every sinew in helping the club win more trophies from those who are just in it for the money. In JT's case, this appears to be wholeheartedly true.
Since Mourinho's return to the club, he has been back to his peerless best. Organising the back line, making last-minute block tackles, urging the team on, vocal on the pitch but increasingly mature off it. He is arguably having his best season at the club for many a year – the statistics seem to bear this out - and it was great to see the delight on his face as he lifted the Capital One Cup just over a week ago.
Let us not forget that under a certain rotund Spanish manager, and a Portuguese wannabe manager, John Terry was all but written off, being repeatedly consigned to the substitute's bench. Lesser men would have walked away from the club at such humiliation. Not John George Terry.
Many deride his apparent 'over blown sense of importance and influence' at the club, but it is hard to deny the impact he has had and continues to have at Chelsea, in what is now his 17<sup>th season in the first team. Better still he seems to have confirmed what many Chelsea supporters believed at the time, that his treatment by Benitez was both personal and malicious. Who's laughing now Rafa?
The Capital One Cup gave Terry his 13<sup>th major medal, and all Chelsea supporters hope that May 24<sup>th will see him collect his 14<sup>th in the form of a Premier League winner's medal.
But there is something missing from John Terry's Chelsea career, which hopefully will be set right before he finally hangs up his boots.
He has had some appalling luck when it comes to European finals. In 2008, Chelsea's first Champions' League final in Moscow, it was John Terry's slip which denied Chelsea victory over Manchester United on penalties. Cruel to say the least and something he is still reminded of by opposition fans across the land.
He was denied the chance to right that wrong in Chelsea's famous 2012 Champions League final victory, due to being suspended for an injudicious and petulant kick in the semi-final which earned him a red card. He still received a winner's medal, replete in his kit, much to the derision of all but the Chelsea supporters, but deep down he knows that it should have been him leading the team out, marshalling the great defensive rear-guard and lifting the trophy. It must hurt.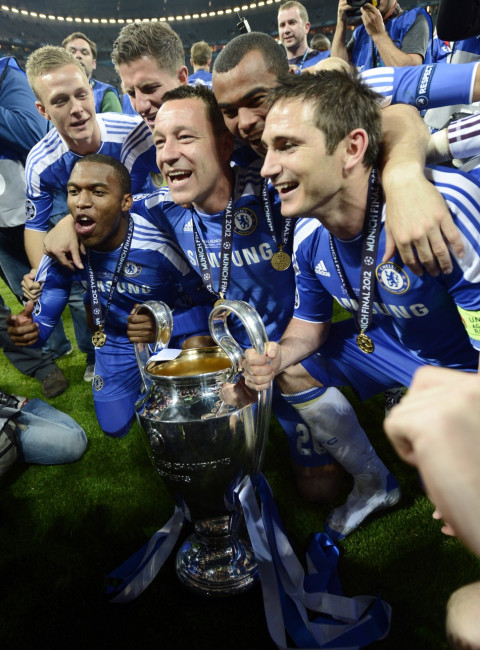 In 2013, JT was also absent from the Europa Cup Final victory, this time due to injury, although with Benitez in charge it is moot whether he would have made it on the pitch in any case. But it remains true that on a personal level, three European finals have meant heartbreak for John Terry.
Whilst many supporters, and to a certain extent perhaps even Mourinho, may be prioritising the Premier League this season, I can guarantee that for John Terry, the target of lifting the Champions League trophy will mean just as much, if not more.
In the away leg in Paris, Chelsea played out a classic Mourinho first leg tie. Keep it tight and score an away goal. Whilst they accomplished this, it is also true to say that without three or four world-class saves from Courtois, Chelsea might be facing an uphill task on Wednesday night.
As it is, this will not be an easy night for Chelsea. PSG are desperate to prove themselves at this level, and even more desperate to get one over Chelsea in the process, their tormentors last season in the same competition. Zlatan Ibrahimovic, their 'galactico' also has something to prove as he has seldom performed to his full potential against English sides. But Zlatan is not the only player to be wary of, as PSG's oil fuelled wealth has enabled them to spend exorbitant amounts of money on some very talented players.
After all, it was PSG who spent £50 million on former Chelsea favourite David Luiz last summer. Many Chelsea supporters laughed out loud at the price tag for a player who whilst entertaining, always had a mistake in him. This felt more like a mugging than a transfer.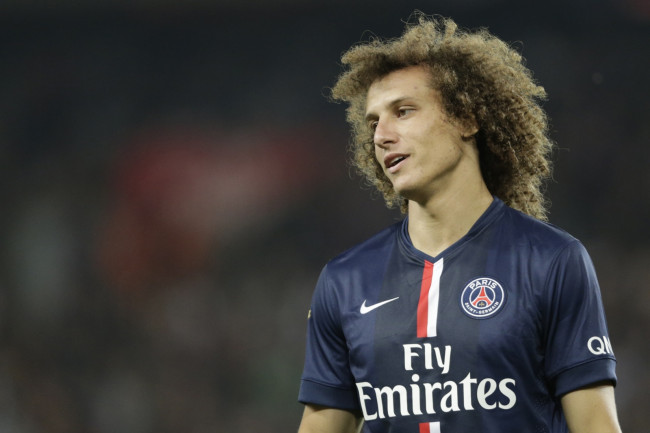 However, Luiz's presence on Wednesday night will also make Chelsea supporters nervous – many of us have been around long enough to experience the schadenfreude of a former player coming back to haunt us. Let's hope Luiz plays more like 'Sideshow Bob' on Wednesday night than the player we saw glimpses of either in attack - such as his goal against Fulham - or in defence, with his heroics in the Champions' League final against Bayern Munich.
A 1-1 scoreline is not necessarily an easy one to take to the home-leg. Yes, Chelsea have an away goal, but this only comes into play if there is a 0-0 draw. Will Mourinho park the bus? It is a good question.
We do have the capability to hit teams on the break, and the ability to defend solidly. PSG have to score a goal, so they will attack. But the thought of Chelsea clinging on, defending stoically for 90 minutes will not be good for any Chelsea supporters with a heart condition, especially if we defend like we did against PSG in the first leg.
I am hoping that having had a week to prepare the team specifically for this match, Mourinho will have a tactical game plan to nullify PSG, and steer Chelsea safely through to the Champions League quarter-finals. After all, the week he spent with the team before facing Tottenham in the Capital One Cup final paid dividends.
If Chelsea beat PSG it will be their 10<sup>th Champions' League quarter-final appearance in 13 attempts, a decent achievement for the Club in itself. But for John Terry, I suspect that he won't be satisfied until he gets the chance to wipe out the memories of 2008, 2012 and 2013 and lift a European trophy as Chelsea's captain and more important as a player who contributed to that victory on the pitch.
David 'Stamford Chidge' Chidgey presents the award winning Chelsea FanCast TV show and podcast which can be seen every Monday at 19.00 on chelseafancast.com or You Tube or heard at mixlr.com/chelsea-fancast/ or downloaded from ITunes. Follow us on twitter @StamfordChidge and @ChelseaFanCast