Chelsea boss Jose Mourinho risks aggravating Everton further in public John Stones pursuit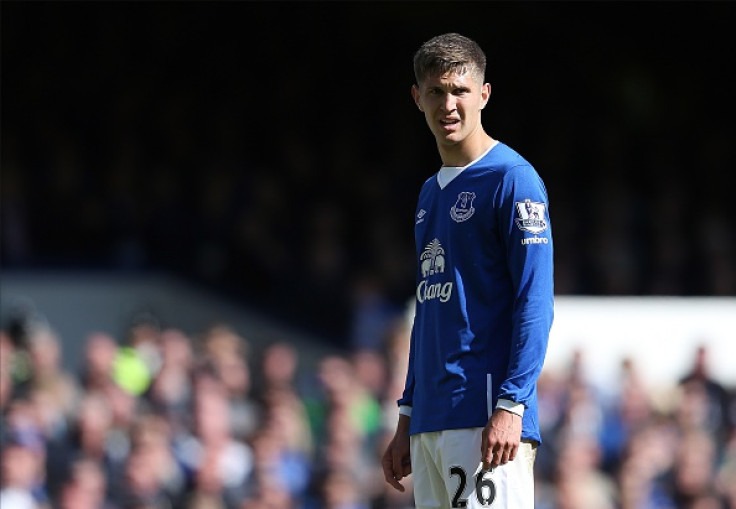 Chelsea manager Jose Mourinho remains determined to sign Everton defender John Stones and has risked further frustrating Roberto Martinez's side after suggesting they are a "small club".
Martinez recently hit out at Chelsea's opening £20m ($31.2m) bid for Stones and accused the Premier League champions of trying to unsettle the youngster, criticising their methods in trying to sign him with a public bid.
Mourinho, however, says he is baffled by the indignation of his Everton counterpart and suggests they are operating in a "strange world".
"Our strategy for the Premier League is going to change next year," Mourinho told a press conference in New York on the club's pre-season tour, Sky Sports reports. "Next year we are going to make the first bid on the day after the window closes. On that day, we will do a bid for the season later.
"Because at this moment [it seems] the market is closed. We are all in a strange world. We think it [the transfer market] is open but it is not open it is closed. So the day after it closes, we are going to make a bid for the next season."
Stones, who Everton signed for just £3m in 2013, made 23 Premier League appearances last season and still has four years to run on his current deal at Goodison Park.
But Mourinho hinted he will likely have to pay big for the 21-year-old England international.
"That is the market now," Mourinho said. "You only pay it if you want to. If you don't want to pay it, don't pay. It's as simple as that. The market has no rules or limits from season to season."
"It's a good market. That's why smaller clubs, if they have interesting young English players, they use that in the right way for them," the Portuguese manager said.
"I don't criticise them. They play the market for themselves. If the big clubs don't want to go over certain limits, they have to make a decision."
Everton have in the past held firm when the Premier League's elite have come in for prized assets and their staunch attitude in the transfer market will bolster their attempts to retain Stones this summer.
Manchester United tried and failed in their attempts to sign Leighton Baines from the club in the summer of 2013, with the player eventually signing a new long-term deal at Goodison Park. In 2004, United were forced to pay £25.6m for Wayne Rooney, a then-record for a teenager in the Premier League. Everton had previously turned down an offer of £20m from Newcastle United for the player.
© Copyright IBTimes 2023. All rights reserved.