Chelsea manager Antonio Conte has suffered a massive injury blow ahead of the coming Premier League encounter with Liverpool on Friday (16 September) after John Terry was ruled out of action for "approximately 10 days" due to strained ligaments in his foot. The Blues' captain is also expected to miss the League Cup trip to Leicester City on 20 September, but may be ready to return to action for the crucial derby against Arsenal on 24 September.
Terry, 35, has started the first four Premier League games of the season alongside Gary Cahill due to the shortage of options in Conte's backline. However, long-term absentee Kurt Zouma remains on the sidelines, prompting the club to bring David Luiz back to Stamford Bridge for a second stint on transfer deadline day.
Terry played the full 90 minutes during the 2-2 draw against Swansea on Sunday as Conte opted to delay David Luiz's debut. Speaking in the after-match press conference, the boss revealed Terry was a doubt for the coming game against Liverpool after picking up an injury in the final minutes of the game.
Terry later added through his Instagram account that he was ready to undergo a scan to find out the extent of the injury.
"John Terry's injury suffered in Sunday's game at Swansea is strained ligaments in his foot. He will be out for approximately 10 days," the club later confirmed. "Our captain was injured in the closing minutes of the 2-2 draw at the Liberty Stadium. He completed the game in pain and Antonio Conte confirmed afterwards the problem would need medical assessment."
The news is a big blow for Conte ahead of a busy fixture which will see the Chelsea hosting Liverpool before two subsequent trips to Leicester and Arsenal. Yet, the Blues face the Foxes on Tuesday (20 September) for a League Cup encounter, only four days before a Premier League game visit to the Emirates Stadium.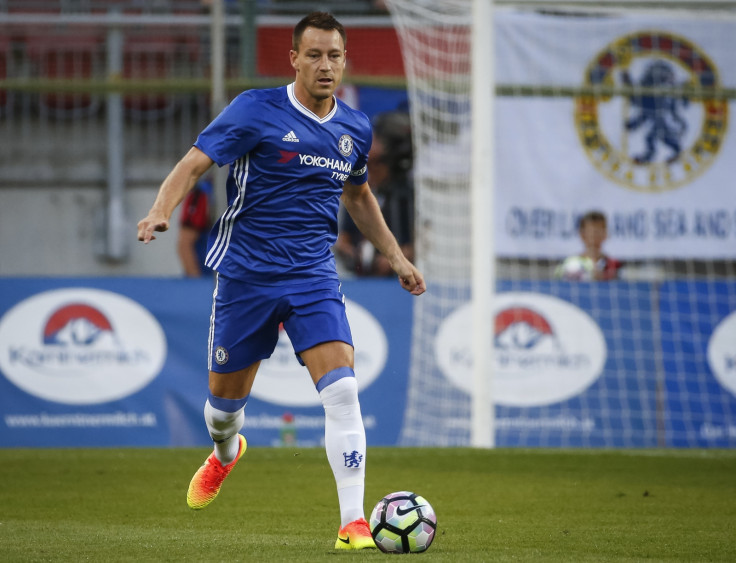 Terry is surely going to miss the game with the Premier League holders but may have a chance to return in time for the London derby against the Gunners. One way or another, his injury is expected to accelerate the appearance of David Luiz against Liverpool.