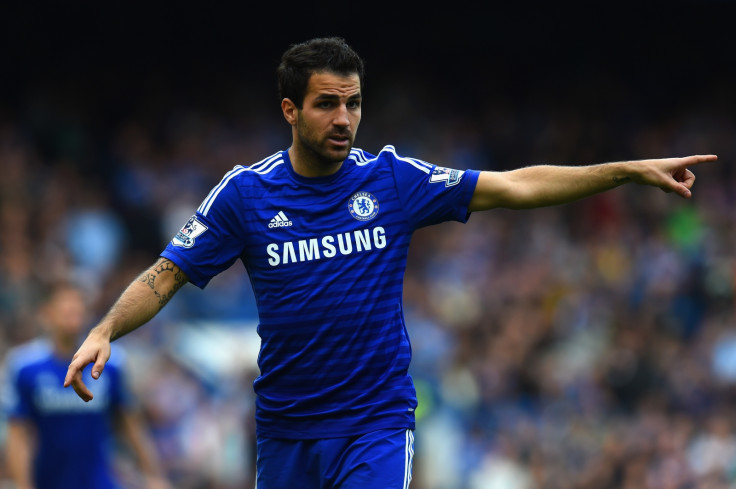 Chelsea boss Jose Mourinho has received a boost ahead of the start of next season after the Football Association decided to suspend Cesc Fabregas for only one game following his red card during the 3-0 defeat to West Bromwich Albion on 18 May.
The former Arsenal and Barcelona midfielder was sent off in bizarre circumstances after kicking a ball at West Brom midfielder Chris Brunt in the first half of the game.
And even though Mourinho criticised referee Mike Jones saying he could have resolved the incident "with words", Fabregas was expected to face a three-match ban for the incident, meaning he would miss not only the last Premier League game of the season against Sunderland on 24 May but also the two first games of the next campaign.
However, the FA has announced that following an Independent Regulatory Commission hearing, it has decided to ban Fabregas for one game.
"A claim by Chelsea that the three-match suspension for Cesc Fabregas is excessive has been upheld by an Independent Regulatory Commission hearing," the FA said in an official statement.
"Fabregas was dismissed for violent conduct during the West Bromwich Albion FC v Chelsea FC fixture on 18 May. The Regulatory Commission has reduced the Chelsea midfielder's suspension to one match, to be served with immediate effect."
Meanmwhile, the west London club have expressed their delight following the FA's decision. "Chelsea Football Club is delighted to announce that Cesc Fabregas will only serve a one-match suspension following the red card he received in the Premier League game at West Brom on Monday," the club said on its website.
"The standard sanction would have been a three-match suspension. However, following an Independent Regulatory Commission hearing earlier today, the club's claim that a three-match suspension is excessive was successful. Fabregas will therefore now only miss our final game of the season against Sunderland on Sunday and and will be available for selection from the start of the 2015-16 campaign."