Manchester United: Paul Scholes predicts David de Gea and Radamel Falcao will leave in summer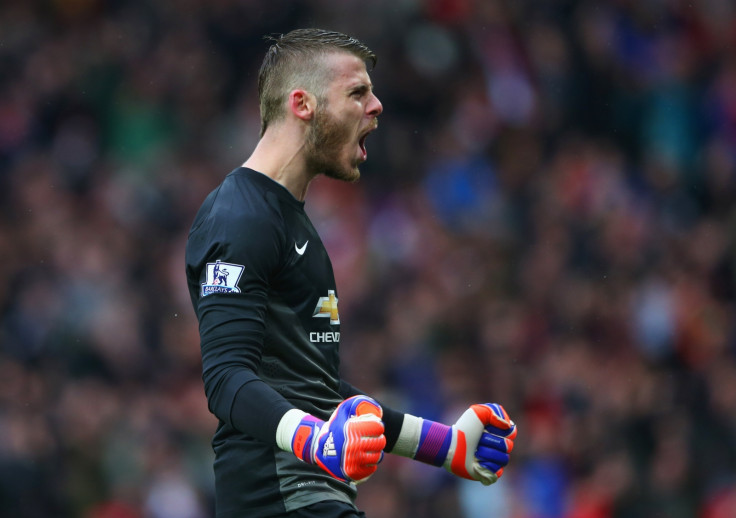 Manchester United legend Paul Scholes believes David de Gea and Radamel Falcao are going to leave Old Trafford in the summer and expects manager Louis van Gaal to sign as many as five new players to compete with Chelsea and Manchester City for next season's Premier League title.
The Spanish 'keeper's future at United has been under increasing scrutiny after reports in Spain claimed he has already agreed personal terms to replace Iker Casillas at Real Madrid.
Scholes believes De Gea's departure will be a massive blow for United but understand the player wants to return to his homeland to play for the Champions League holders.
"What is coming out of the club is a little bit worrying to be honest with you. But can you blame him? He's a Spanish lad and if Real Madrid want him then they normally get someone, and they have every chance of getting him," Scholes said to Sky Sports.
"It's disappointing for United and it's disappointing for United fans because we know what a 'keeper he has been for these last two years and it will take a lot to replace him."
Meanwhile, Scholes has predicted Falcao will also leave after failing to make the impact expected at Old Trafford following his 2014 summer arrival on loan from Monaco.
"You watch the game the other day and you see him coming off the pitch and waving to fans and you have to think that is probably it. I don't think he has been successful as he would have liked to have been, he hasn't scored the goals and he has not had the games," the legend said.
"But you have to say from an injury point of view it has taken him a while to get back and if he has a run of games, I'm sure he will be fine, but whether it is at Manchester United I'm not too sure."
New recruits required for United
So with at least two players expected to leave the club during the summer transfer window, Scholes has urged Van Gaal to sign as many as five new ones to put United back in the Premier League elite.
United have already completed the signing of Dutch winger Memphis Depay from PSV but Scholes hints they still need to bolster the squad further.
"I think United will be looking for three or four players, maybe a centre-back, a right-back, possibly another goalkeeper, a top-class centre-forward and even maybe a wide player, so that is five players," he said.
"We have seen them in the big games against the big teams and they have not been far away, they have probably played better against the big teams. If they can carry that consistency through the season against mid to lower-table teams then they might have a chance.
"They have a way to make up with Chelsea and Manchester City. Arsenal don't worry me as much. But there is quite a gap between them top two and it's a gap they will have to have to bridge."
© Copyright IBTimes 2023. All rights reserved.