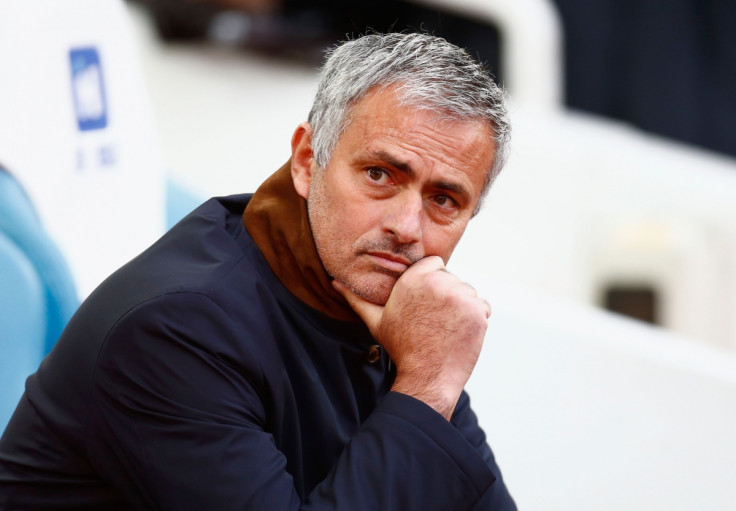 A hugely difficult start to the season for Chelsea and Jose Mourinho is set to get worse over the coming weeks as they face further FA and Premier League sanctions following the fiery 2-1 defeat to London rivals West Ham on 24 October.
The club's seventh defeat of the campaign in all competitions was secured thanks to a late header from substitute Andy Carroll, after Gary Cahill had cancelled out Mauro Zarate's opener. The loss leaves them 15th in the table, 11 points adrift of leaders Manchester City.
As well as seeing Nemanja Matic dismissed by referee Jonathan Moss for a second bookable offence just before the break, the defending champions also had coach Silvino Louro banished from the touchline for his strenuous protestations. Mourinho himself watched the second 45 from the director's box after reportedly heated half-time discussions with the officials. Chelsea amassed seven cards over the 90 minutes, with anything more than six cautions typically incurring an automatic FA fine of £25,000.
Under FA Rule E3 of the standard penalty guidelines that covers technical area occupants and tunnel incidents, admitting a charge including abusive/insulting language carries a punishment of £8,000 ($12,200) in the Premier League and a one-match touchline ban for non-players. If there is no such language involved, the fine will suffice with no extra sanctions necessary. If the charge is denied but is later proved by a regulatory commission, however, then the fine increases to £12,000 and a two-match ban depending upon the language used.
Mourinho, who recent reports suggest will lose his job if there are further poor showings against Stoke and Liverpool this week, is already fighting a £50,000 fine and a suspended one-match stadium ban handed down in the aftermath of his criticism of referee Bobby Madley following the 3-1 loss to Southampton at Stamford Bridge.
Mourinho also skipped the post-match press conference following the West Ham defeat. The Premier League handbook states that home clubs must facilitate a post-match press conference, with both sides having a duty to ensure that their manager attends. Such a snub in this instance will surely lead to scrutiny and potentially further punishment.