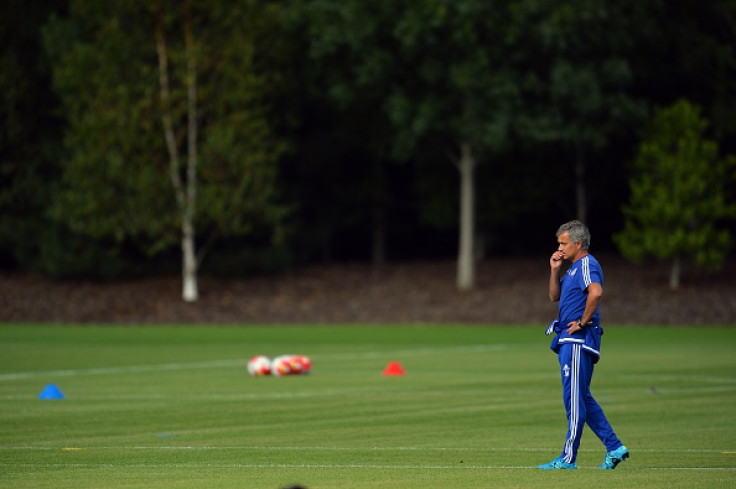 Former Chelsea captain Marcel Desailly believes Jose Mourinho is the right man to turnaround the Blues' campaign but warns the Portuguese boss that "if Roman Abramovich wants to make a change, he will make a change". Desailly, nevertheless, believes Mourinho is "completely lost" about the current situation and thinks he was not right to single out some players like Nemanja Matic for their poor start to the season.
Mourinho's position at Stamford Bridge came under scrutiny before the international break after the defeat against Southampton left them 10 points behind leaders Manchester City after just eight games. The manager told the club's board that he will not "run away" from his responsibilities as he the best manager Chelsea have ever had.
The club responded with an official statement to express their "full support" of the manager. Chelsea later secured a 2-0 victory over Aston Villa to ease the pressure while achieving a draw in their Champions League trip to Dynamo Kiev.
"It will not be fair if Mourinho gets sacked but if Roman Abramovich wants to make a change, he will make a change," Desailly is quoted as saying by Standard Sport.
"Four months ago they were the best, so I want to respect the club, but they had problems at the beginning and the confidence is gone. Mourinho was not expecting what is happening. The coach does not understand what is going on and it is the first time he is in that situation.
"If you speak to Mourinho, he has knowledge of everything that is going on in football and has the answer for everything. If you are like that, when you are in this situation you are completely lost."
The former Chelsea centre-back, nevertheless, believes Mourinho made a mistake by singling out some individual players amid reports claiming he has fallen out of favour with some members of the dressing room.
"He has been hard on Nemanja Matic, a little bit too much," he said. "Why? It is the first time he has spoken individually about a player. I think it is a small mistake. By saying that, he has lost him almost. So now he has to work hard to get him back," Desailly said.
"The basic things that they were very strong last season are not there. They cannot defend anymore. It is just a matter of time and patience, unless Abramovich decides to sack Mourinho. But if he has time, they are going to come back slowly. Though not at the speed that everyone is asking."