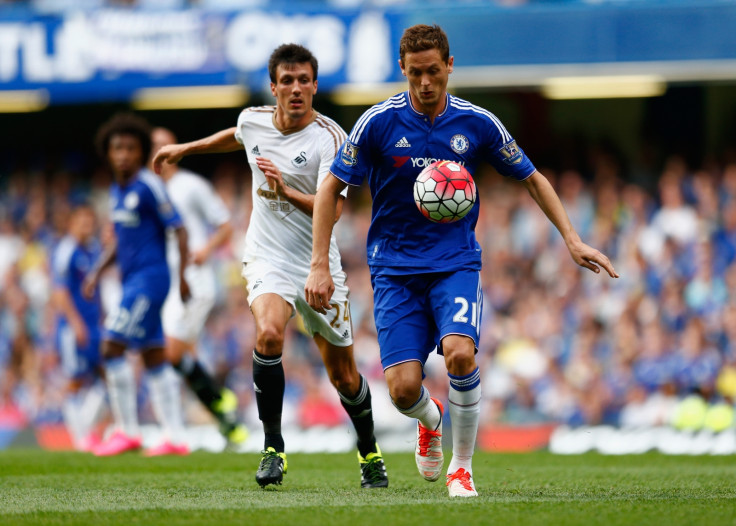 Nemanja Matic has said that only Jose Mourinho knows why Eden Hazard has been dropped from the Chelsea first team. The Serbian midfielder added that he has no problems with his boss, hoping that they will do "great things together" in the future.
Hazard's Stamford Bridge future has been thrown into doubt in recent days following the reigning Premier League player of the year being dropped for Chelsea's 2-0 victory over Aston Villa. Mourinho publicly questioned the player's commitment to defending, while reports elsewhere suggested the Belgian was open to a move to Real Madrid.
When asked about the player's current situation, Matic said, as quoted by ESPN: "What I can say about him, is that Eden is a great guy, great player, the best player in the league last year, very important for us.
"For the rest, you'd have to ask the coach. I am very happy when I play with him. It's very simple: you pass him the ball and he always does something. Eden is one of the best players in the world."
Matic himself has also been singled out by Mourinho for criticism during Chelsea's poor start to the season, being replaced during the defeat against Southampton despite being brought on as a substitute just 28 minutes prior.
Mourinho refuted claims he was trying to humiliate the midfielder, but he then selected Ruben Loftus-Cheek instead of him as a starter in the win over Villa.
However, Matic said: "In my life I have never had a problem with any coach, because all coaches respect that I am very professional, I do my best. So with Mourinho, it is the same. He knows he can count on me always. He respects that, I respect not only him but all coaches that I've had in my life.
"We won the Premier League and League Cup together [last season]. We did great things together. I am sure we will continue, maybe this year we will win something also."
Matic admits the morale at the club is low right now, but is convinced that the Blues will turn their poor start around sooner rather than later, proving their real quality.
"Of course confidence is not high, but not only for me. The team is not in a good position in the Premier League. I think that is very difficult for us. But, game by game, we will be better and better, because we have quality for that.
"We work very hard, we deserve more, so we will see in the future what we can do. We have to show that we are a team, because individually we can't do anything, because football is a collective sport," he said. "I try to give my best for the team. I try to do what the coach asks from me. What I can say about myself, is that I try always to give my best."