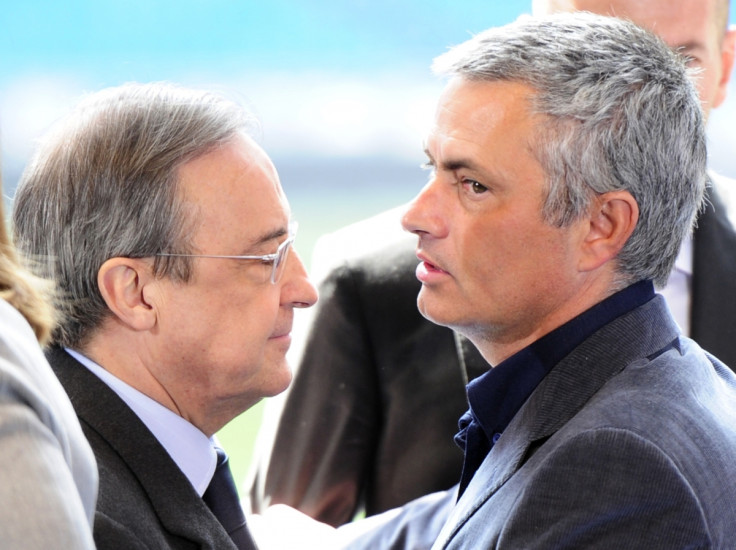 Jose Mourinho was handed the chance to return to Real Madrid this summer and that offer could still stand if he is sacked by Chelsea, according to the Spanish giants' former president Ramon Calderon.
Chelsea's attempts to defend last season's Premier League crown are already in tatters after an abysmal run of form in the first four months of the campaign. The club have taken 11 points from their first 12 games and are just six points off the foot of the table, having already lost seven games.
Mourinho was given a "vote of confidence" from club owner Roman Abramovich in October while members of his squad have been resolute in their backing of the manager, but speculation still lingers over his future at Stamford Bridge. Should the Portuguese coach receive his marching orders, Calderon suggests current Real Madrid president Florentino Perez could attempt to bring the coach back to the Santiago Bernabeu, having already tried to lure him back last summer before settling on Rafa Benitez.
"It is not a secret that the current Real Madrid president has backed Mourinho many times," Calderon told talkSPORT. "He likes him a lot and you can't rule out seeing him again on the bench at the Bernabeu. I know it seems strange, but if Benitez doesn't have a good season and Mourinho gets sacked by Chelsea, you cannot rule out seeing him here again.
"I know that the president tried to have him here instead of Benitez, but Mourinho said he didn't want it and that it wasn't the right time to come back. But after two or three years I can see him back again. It happened the same with Chelsea, they sacked him but then he came back.
"In football that is normal. The current president has a lot of interest in Mourinho. He backed him a lot during his time at Madrid and Mourinho is his favourite coach."