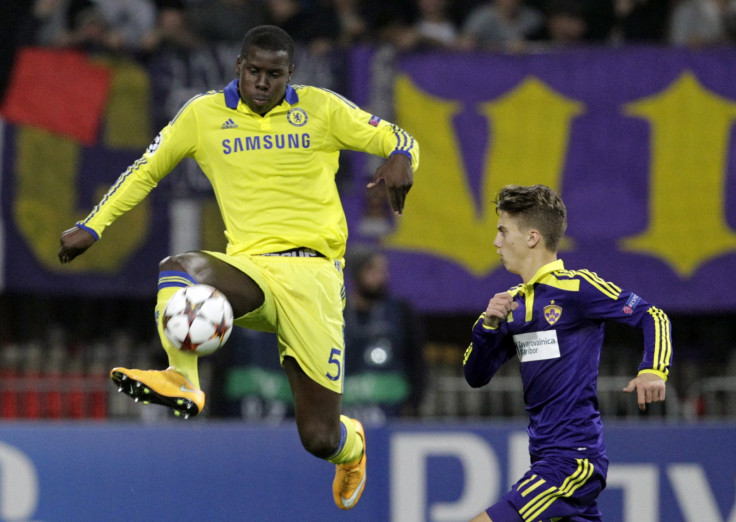 Chelsea centre-back Kurt Zouma says he is ready for the big challenge against Paris Saint-Germain should Jose Mourinho hand him a starting role once again ahead of Gary Cahill.
The 20-year-old spent the first part of the season as a back-up for John Terry and Cahill but has lately become Mourinho's preferred choice to partner the captain in the heart of the defence.
The French starlet has recently started crucial games against Manchester City, Liverpool – in the League Cup semi-final – and Everton, with Cahill being dropped.
Zouma has expressed his delight at Mourinho's recent trust in him, while hoping to have another opportunity to prove his worth during the Champions League last 16 first leg in Paris on Tuesday night (17 February).
"I'm happy and proud because I've started some games. I have to continue. The game tomorrow will be difficult, we know, but we have a very good team and a squad to win. We have to win. If I start, I'll play the same game I've played before. I have to be ready for that," Zouma said, according to the club's official website.
Nevertheless, the young defender has not hesitated to thank Cahill for how he and Terry have help him to adapt to the Premier League, but stated he would seize the opportunity to impress in the Champions League game.
"First of all, I think I was happy with my debut in the Premier League and the League Cup. I'm very proud to be playing with two of the best defenders in the world – John Terry and Gary Cahill – who teach me on the pitch and I'm very happy with that," he said.
"If I am on the bench, I have to learn and wait for my opportunity. That is not a problem. But when I am on the pitch, I have to improve all the time."