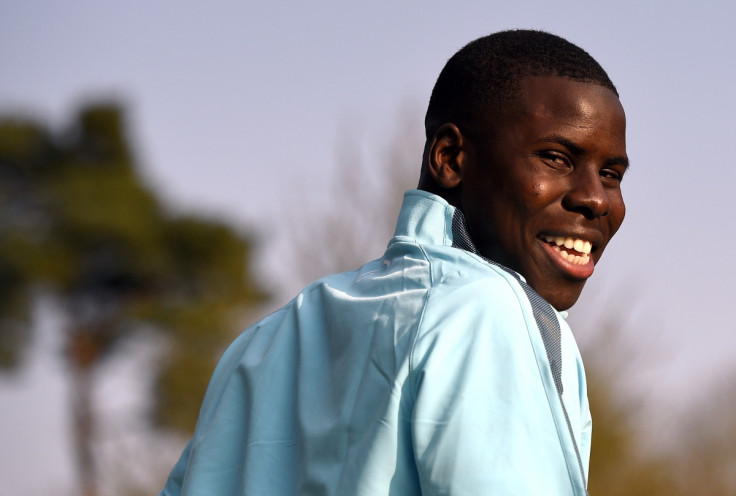 Kurt Zouma will not be fit for the start of Chelsea's Premier League season. The 21-year-old Frenchman has not played since rupturing the anterior cruciate ligament in his right knee during a game against Manchester United in February and has now confirmed he will not be ready for the beginning of the new campaign.
However, Zouma revealed he is making good progress from his long-term injury and is looking forward to working under new boss Antonio Conte. "I am working hard every day, from 10am to 4pm, I am working on the knee and on some cardio [at Cobham]," Zouma told The Telegraph.
"I won't be ready for the start of the season, but the doctor is happy with my knee and I'm feeling good. I have to take care and not rush, so I will take my time," he said. "I am not worried about the new manager coming in. I did well before I was injured. I will speak with Conte and see what he wants from me."
Zouma also said Conte will help to revitalise Chelsea by bringing new players to the club. "The new manager wants to do much better than last season and he will bring in new players. That is not a problem," the Chelsea defender said.
"When you are at a big club like Chelsea there is always big competition for places. I was happy with myself and I did well when I was playing. Now I have to be ready for next year. I am very happy at Chelsea and I want to show everyone that I will be back even stronger after my injury."
"The new manager will be good for me and for everyone. I am a defender. Tactically I want to learn more. I want to work on that side more. I will be ready tactically."
Meanwhile, Zouma also revealed he is looking forward to facing his former Chelsea boss Jose Mourinho at Manchester United next season. "It will be strange to play against Manchester United with Jose as their manager," he added, amid reports linking him with a switch to Old Trafford.
"That's the life of football. I hope he does well there. But I also hope he loses against Chelsea. Jose sent me a text to say good luck when I was having my operation. Everyone has been very supportive of me."