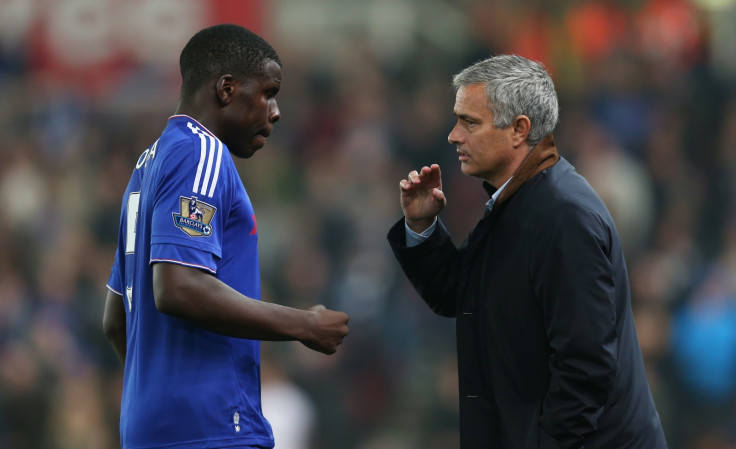 Chelsea defender Kurt Zouma says he doesn't expect former manager Jose Mourinho to try and lure him to Manchester United.
Zouma, 22, was brought to Stamford Bridge by the Portuguese manager in 2014 after Mourinho made personal calls to the defender urging him to reject other clubs and move to Stamford Bridge.
The France international remained fiercely loyal to his manager as his second spell in charge of the Blues turned bleak during the 2015-16 season, describing him as "the best coach in the world."
Zouma, who rejected an offer from United before joining Chelsea, was asked during an appearance on MYTF1 about the possibility of following his former boss to Old Trafford. But the ex Saint-Etienne starlet responded: "I do not think he will call me, I think there are other problems to solve, but I am fine at Chelsea."
While a move for Zouma appears unlikely, United have been strongly linked with another young centre-half following Mourinho's appointment at the end of May.
22-year-old Villarreal defender Eric Bailly has emerged as a target for the Premier League giants. Having excelled in La Liga last season, United are reportedly at the front of the queue for his signature and are prepared to spend €40m (£34.6m, $49.9m) to seal the deal.
Villarreal CEO Roig Nogueroles has confirmed a bid has been made and believes there will no problems in completing the transfer.
"There is a team that is very interested and if the three parties agree there will be no problems," Nogueroles said amid United's reported interest, according to Marca. "If the player wants to leave and Manchester United are interested and pay, we will reach an agreement."
United are also expected to complete a deal for Sweden international Zlatan Ibrahimovic, who will join a new club on a free transfer this summer.