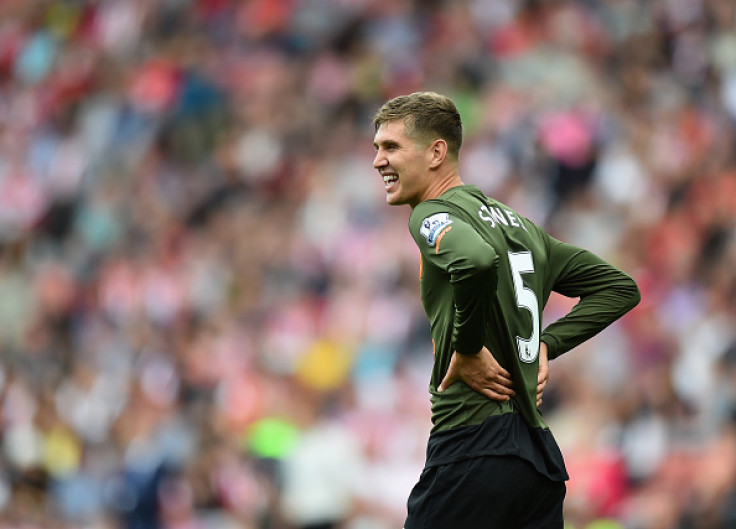 Everton legend Andy Gray says defender John Stones will leave Goodison Park and join Chelsea in the summer transfer window
The centre-back has been heavily linked with a move to Stamford Bridge as Blues manager Jose Mourinho is keen on bringing him to Stamford Bridge. According to BBC, the Premier League champions have seen their £30m ($47m) bid turned down by the Merseyside club.
Chelsea are not the only club interested in Stones. The Daily Mail reports Manchester United and their derby rivals Manchester City are also in the race to land the English defender before the transfer window shuts on 1 September.
Everton manager Roberto Martinez insisted Stone was not for sale. However, the former Toffees striker admitted that he would be "amazed" if the 21-year-old continued at Goodison Park.
"Chelsea see John Stones as the ideal replacement for John Terry, without a shadow of doubt, so it is a case of how much he is worth to Chelsea," Gray told talkSPORT.
"I think Everton know that now. That is maybe why Chelsea will have to up the ante a bit but I do think sometime this month Chelsea will take John Stones and make him their player. I would be amazed if, at the end of August, John Stones is still at Everton."
Gray believes a bid of £40m ($62.6m) from Chelsea will be hard for Everton to turn down.
"It is still a work in progress for Roberto Martinez and if the bid is £35million to £40million I don't think Everton can turn that down," the former Everton striker explained.
"I would be very surprised if Roberto hasn't got something set up should the deal happen so he is ready to move when it does – and I think he will be ready.
"Everton are not at the stage now where they can look at everything and say we don't have to sell any of our players. We do, it is as simple as that, and I think it will happen.
"It's sad but if £30m to £40m comes in and Roberto spends it well, there is absolutely no reason why Everton can't benefit from it."