Eden Hazard has been charged by the FA, after the Chelsea star appeared to kick ballboy Charlie Morgan as the Blues took on Swansea in the League Cup semi-final.
Hazard was trying to retrieve the ball as Morgan lay on top of it, and in doing so appeared to kick out at his ribs. He had to be helped from the pitch, and the playmaker was subsequently handed a red card.
And now the FA say that the three match ban is not sufficient for what happened, and a panel will decide a more appropriate punishment.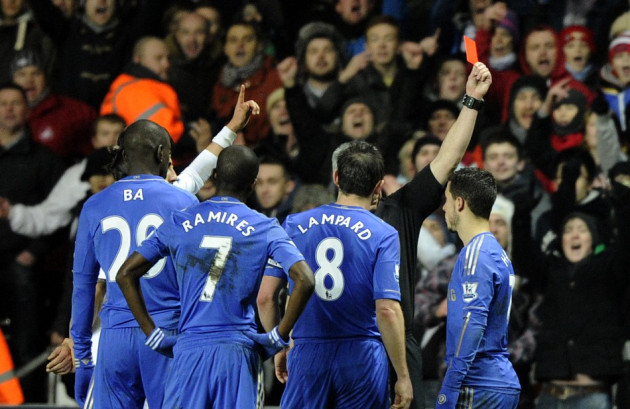 "It is alleged that Hazard's behaviour in relation to a Swansea City ball boy," a statement said, "for which the player was dismissed in the 78th minute, constituted violent conduct whereby the standard punishment that would otherwise apply was clearly insufficient.
"The FA will remind all clubs of their responsibilities in ensuring ball boys and other personnel around the pitch act in an appropriate manner at all times and will liaise with competitions accordingly."
Hazard has until 6pm next Tuesday to respond to the charge.
The Belgium international apologised for the incident after the match, which resulted in a 0-0 draw, telling reporters: "The boy put his whole body on to the ball and I was just trying to kick the ball.
"I think I kicked the ball and not the boy. I apologise."