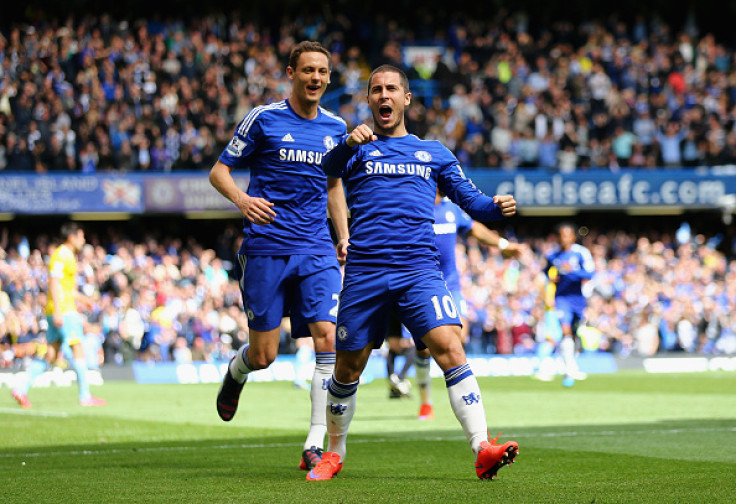 Arsenal legend Thierry Henry believes that Chelsea players are not buying into Jose Mourinho's philosophy any more, which has led to a drop in form this season. The Blues, who bagged the title last season, are currently 15th in the league and have been knocked out of the League cup by Stoke City, which they won in their previous campaign.
Henry insists that the likes of Eden Hazard are disillusioned by Mourinho and that the Belgian does not want to track back but instead play his usual game, which earned him the title of the best player in the league last season. The Portuguese manager has the Chelsea team on a leash for the way they have to play and there are more players than one who are finding it hard to cope with the requirements year on year.
Nemanja Matic is another player who is going through a lean phase. Having been accredited as the best holding midfielder in the league in the previous campaign, the Serbian has been a liability every time he has been on the pitch this season, with his red card against West ham costing Chelsea the game.
"I see a team that is not buying into what Mourinho wants any more. Hazard and Nemanja Matic for example. Matic was substituted against Southampton then went to play for Serbia and got sent-off. He then got sent-off again at West Ham. Whether that was right or wrong, you can tell they are all on edge," Henry told Sky Sports.
"The body language of Hazard suggests that he doesn't want to play in the same way. Maybe Mourinho has to deal with his main players not accepting the way he likes to play.
"It's very demanding for Hazard to track back, tuck in and play on the counter. Mourinho has shown he's been very successful winning games that way but when you win the league and come back the year after you need to do more."
However, Henry believes that whatever is transpiring at Chelsea should not cost Mourinho his job as he has proven time and time again that he is a winner and among the best managers in the world. He has won the title with Porto, Inter Milan, Chelsea and Real Madrid, a feat unparalleled in the football fraternity.
"You have to give him the respect about what he's achieved in the game. People forget that he won the treble with Inter Milan. Wherever he's been, he's won things. This is one of the first times he's had to deal with a crisis at a club. I think he's smart enough to deal with it. He has the team and the experience to recover. Let's not forget what he's achieved at Porto, at Inter Milan, at Real Madrid. It's amazing," Henry concluded.