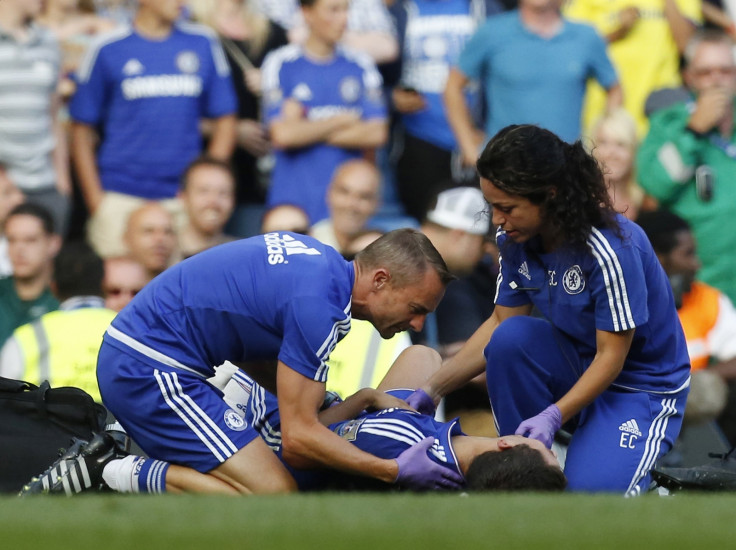 The Football Medical Association (FMA) has declared itself "extremely disappointed" over Eva Carneiro's departure from Chelsea, six weeks after her well-publicised fallout with Jose Mourinho on the opening day of the 2015/16 domestic season. They further claim that the matter is now for the club and her lawyers to discuss and determine if any further action is necessary.
Along with long-serving physiotherapist Jon Fearn, Carneiro, the current Premier League champions' first-team doctor since 2009, was criticised by the manager in the aftermath of Chelsea's disappointing 2-2 draw with Swansea at Stamford Bridge on 8 August after running onto the pitch in order to treat Eden Hazard following the Belgian's collision with Ashley Williams. Despite referee Michael Olivier appearing to sanction such an intervention, Mourinho showed his displeasure on the touchline and subsequently dubbed the pair "naive" with his side already down to 10 men following the earlier dismissal of goalkeeper Thibaut Courtois.
The incident did not end there, with both Carneiro and Fearn demoted from the bench for the next Premier League match away to Manchester City. The former has stayed quiet on the situation aside from a solitary Facebook post intended to thank people for their support on the matter, although recent reports have claimed she has now left Chelsea after initially being due to return to work last week.
"The FMA is extremely disappointed that Dr Eva Carneiro will not be resuming her full duties as first team doctor at Chelsea Football club," an FMA statement read as relayed by BBC Sport. "As the representative body for medicine and science personnel in the professional game, the FMA aims to protect the rights of its members.
"Having recently been contacted by Eva, we have offered our full support in attempting to negotiate a satisfactory outcome. Unfortunately this has not resulted in our preferred outcome. Chelsea considers this now to be an internal matter and it is for Chelsea and Eva's appointed lawyers to discuss any further action."