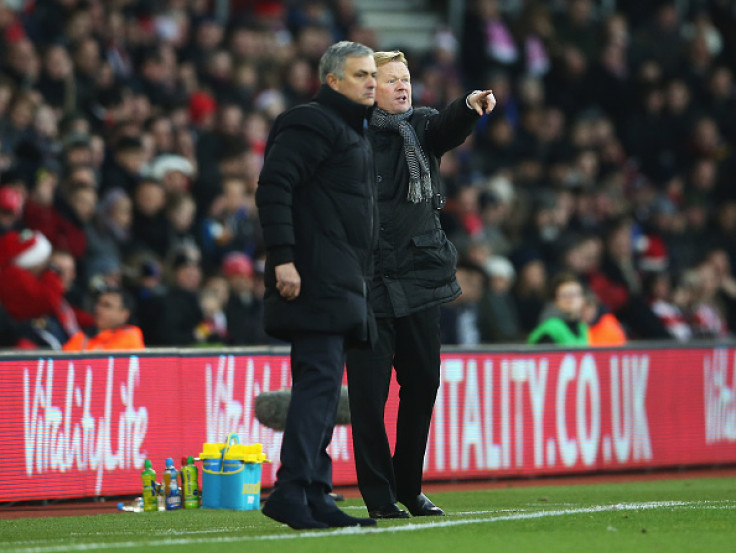 Former Chelsea midfielder Craig Burley believes that Chelsea missed a trick by sticking with Jose Mourinho when they had the chance to replace him with Jurgen Klopp. The Blues manager has come in for a lot of stick for his club's failure to win matches this season, currently languishing in the league in the 16th spot, 10 points behind the league leaders Manchester City.
Meanwhile, Liverpool have acted fast, letting go of Brendan Rodgers after his failure to start the season brightly and recruited Klopp to get the Reds back on track. The German manager is known for winning two Bundesliga titles with Borussia Dortmund under a tight budget, overcoming the financial muscle of Bayern Munich.
Mourinho lost his cool following his side's 3-1 loss at home against Southampton and launched a seven-minute-long diatribe against the referees and the FA, for which he was handed a £50,000 ($77,207) fine and a suspended transfer ban, which will come into force should the Portuguese manager cross the line ever again. The former Real Madrid manager, who launched his book recently, blasted the FA for handing out such a punishment and referenced Arsene Wenger yet again, who was not charged following his comments against referee Mike Dean.
Burley believes that Mourinho's conduct in recent weeks is deserving of a sack but it is too late as the person most capable of replacing him is currently in charge at Anfield.
"I said a couple of weeks ago when all this nonsense was going on [with Mourinho] that Chelsea should get rid of this guy now," Burley told talkSPORT.
"Klopp was out there, he was going to go to Liverpool, and Chelsea should have gone and got him. That didn't happen and clearly it wasn't going to happen but that was my opinion of what they should have done. I would have gone and got him.
"I was not saying Mourinho should go because of a few bad results," he added. "I was basing it on the fact that Chelsea are a global brand and the way Mourinho was acting, behaving and speaking outside of the 90 minutes of football was dragging the club, the players and their image through the mud. Managers can get bad results, but Mourinho has to have a look at himself in terms of the way he handles things. It is not everyone else's fault all the time."