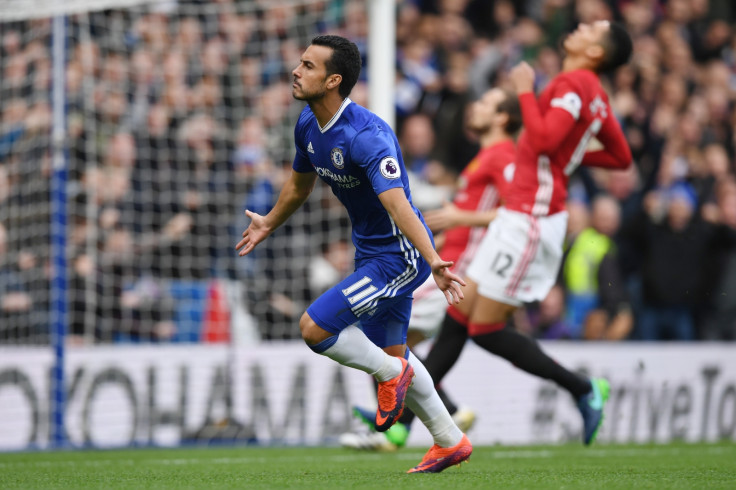 Chelsea striker Pedro has revealed that he held talks with Barcelona in the summer over a potential return to Camp Nou but the move failed to materialise.
Pedro joined Chelsea from Barcelona in summer 2015 and endured a difficult first season as the Blues limped to a 10th-placed finish in the Premier League.
The Spain international, who scored his first league goal this season in the 4-0 thumping of Manchester United on 23 October, admitted he considered moving back to Catalonia in the summer.
But he conceded that it is "almost impossible" to move back to his former club in the near future.
"I spoke to Barcelona president Josep Maria Bartomeu and it looked as thought I'd return to Barcelona last summer, but I think the talks were given more importance than they really had," he was quoted as saying by Sky Sports.
"It is difficult to return, even with everything you remember from your old club.
"If you asked me if I'd like to go back, my answer is obvious, because it is a great club where I have great teammates and a fan base that appreciates me.
"I've always said I'd like to retire at Barcelona but it is very difficult, almost impossible at this point."
Pedro also defended the conduct of Blues manager Antonio Conte after United counterpart Mourinho accused him of trying to humiliate him during the 4-0 win at Stamford Bridge.
Mourinho exchanged heated words with Conte at the final whistle, with reports suggesting that the Portuguese coach was unhappy with Conte's attempts to encourage the home fans to make more noise with the score at 4-0.
"Mourinho's reaction was out of context," Pedro was reported as saying by ESPN.
"Conte was not making humiliating gestures or jeering. He was only cheering on the fans because we had played a great game and he wanted the supporters to sing in order to help us finish the game in the best possible way."