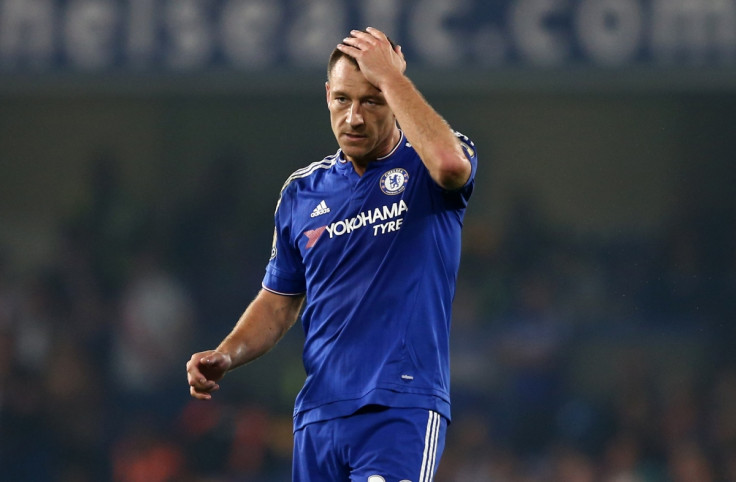 Al-Arabi manager Gianfranco Zola has responded to recent rumours over his potential interest in signing John Terry, stating his belief that there is a "chance" that a deal for the long-serving Chelsea captain could be struck in future. While he remains an influential figure at Stamford Bridge, the 34-year-old defender has suffered a notable regression in form this season as the defending Premier League champions have opened their title defence with a poor showing of five defeats from their opening 10 fixtures.
Although Mourinho's return to Stamford Bridge in 2013 significantly helped Terry to recover from a difficult period during which he was marginalised by interim boss Rafael Benitez, he has certainly not been immune to criticism during that difficult run. Sent off at West Brom and dropped in favour of Kurt Zouma for the victory over Arsenal in September, he was also left on the bench for the 2-2 draw at Newcastle and the Champions League defeat in Porto before being restored for the club's last five outings in all competitions.
With the former England skipper traditionally only offered annual one-year extensions, he is currently contracted to Chelsea until June 2016 and earlier this week the Mirror carried a report claiming that Zola, who played with Terry during the latter's formative years in Chelsea's first team more than a decade ago, was pondering an offer for his services next summer. His recent comments will do nothing to cool that speculation either, with the Italian speaking positively of the pair's enduring relationship.
"John Terry is a big player and Al Arabi is interested in big players so we will see what happens," he told the same publication. "There is a chance because it is one of the places where people want to go. The quality of life is very high here.
"There are clubs that pay well for the players to come so I wouldn't be surprised if I see John Terry playing in this country maybe next year, maybe in two years, I don't know exactly when. The connection is easy – John and I played together and have a very high opinion of each other so it comes quite natural to do that."
Although Zola refused to rule out the possibility of taking Terry to Qatar at the end of the player's current deal, he stressed that there has so far been no contact whatsoever over the possibility with the domestic campaign having only recently begun.
He added: "I cannot say that it is impossible because you never know. I can tell you there are no contacts right now, that's for sure. We will see because right now we are just month and a half into the season and I am very happy that I am coaching so I didn't even think about changing anybody. But in the future we will see. It could be one possibility."