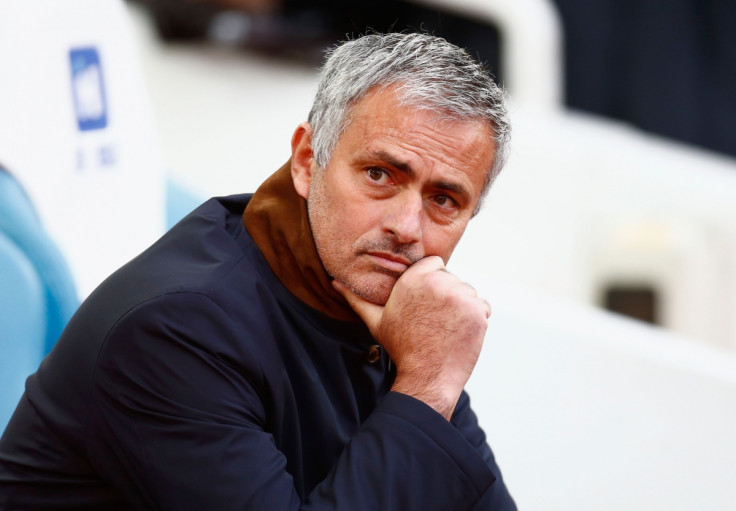 Former referees' chief Keith Hackett has accused Jose Mourinho of bringing to disrepute to the Premier League with his constant haranguing over the standard of refereeing in the tournament. The Chelsea manager has been charged for his altercation with John Moss, following their 2-1 loss to West Ham, where the referee sent off Nemanja Matic, bringing the Blues down to 10 men.
Mourinho is already treading a tight rope, having been fined £50,000 ($76,787) and handed a suspended stadium ban for his comments after the Southampton game. The manager has contested the charges, but is unlikely to get any reprieve, given he has become a consistent offender with his accusations on referees.
Mourinho is also disgruntled as Arsenal manager Arsene Wenger, who called referee Mike Dean "weak and naive" after he failed to send off Diego Costa against Arsenal, was allowed to leave scot-free without any charges being brought against him.
Mourinho and assistant manager Silvino Louro were sent to the stands during the course of the game against the Hammers, as both had embarked on a diatribe opposing the decisions made by the referee. Hackett, however, is not too pleased with the criticism being meted out by Mourinho and believes that the Portuguese man is using referees as an excuse to mask his team's poor performances.
"Sadly the image of the Premier League is being tarnished by Jose Mourinho. He appears to be one very unhappy person who, frankly, is using referees as a scapegoat for poor performances," Hackett said, as quoted by the Daily Mirror.
"For a number of years with Mourinho in charge, Chelsea have been a difficult team to referee. There is no question referees need to be on top form when they are officiating this club.
"There needs to be an urgent summit meeting between Mourinho, Bruce Buck, the chairman of Chelsea, Richard Scudamore, the chief executive of the Premier League, and Mike Riley, general manager of PGMOL (Professional Game Match Officials Limited). The public spats involving the manager of Chelsea need to be dealt with immediately," he added.
Chelsea are currently 15th on the league table, a stark contrast from the team that walked away with the Premier League title last season. The Blues face Stoke City in the fourth round of the Capital One Cup -- which they won last year -- in the midweek.