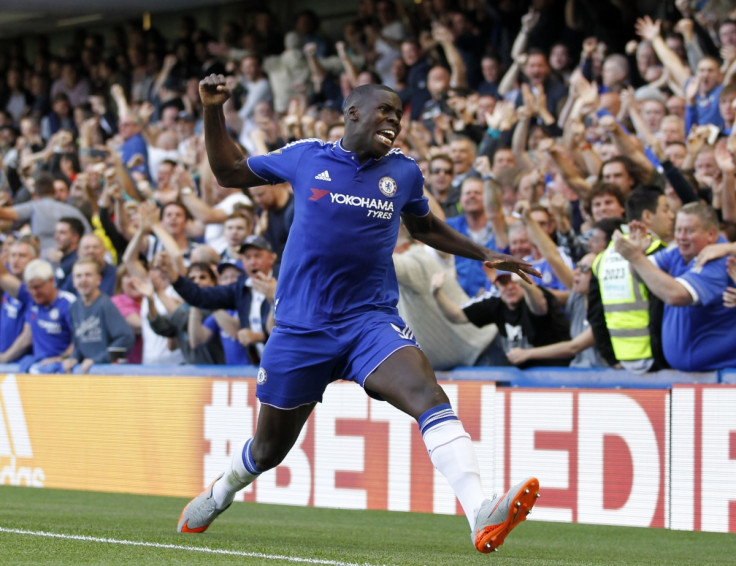 Chelsea will sell either Kurt Zouma or Papy Djilobodji to Besiktas during the January transfer window, according to the Turkish side's former manager. Sinan Engin believes the club are preparing to sign one of the defenders from the Premier League champions.
"Besiktas, the circuit will stop Chelsea from, say his name," the 51-year-old told Beyaz TV. "Incoming information in this way, it will be a black stopper. It will be a black player."
The television channel believes the former Turkey youth international, who is also an ex-Besiktas general manager, was alluding to Zouma but either way a January departure for either of the pair would represent a significant surprise. While French international Zouma has made 17 starts in all competitions this season for Chelsea, Djilobodji was only signed from Nantes in the twilight of the summer transfer window.
The Senegal international has however played just a single minute for the club since swapping Ligue 1 for Chelsea and Jose Mourinho's explanation over his arrival has drawn questions over who sanctioned the signing of the 26-year-old. Mourinho has revealed he did not personally agree to the signing of Djilobodji but that he trusted the decision that was made.
"It was not my choice," said the Chelsea boss, who omitted Djilobodji from his Champions League squad, according to The Mirror. "It was the choice of someone I trust completely, which is the same. I don't know every player.
"My job doesn't allow me to travel and spend hours watching players. In some moments of the market, under certain circumstances, there are moments when you have to trust or not the people you work with.
"In my case, I trust because the same person who told me Djilobodji can be a good squad player was the same person who told me [Kurt] Zouma can be a fantastic player for us. Obviously I trust him."