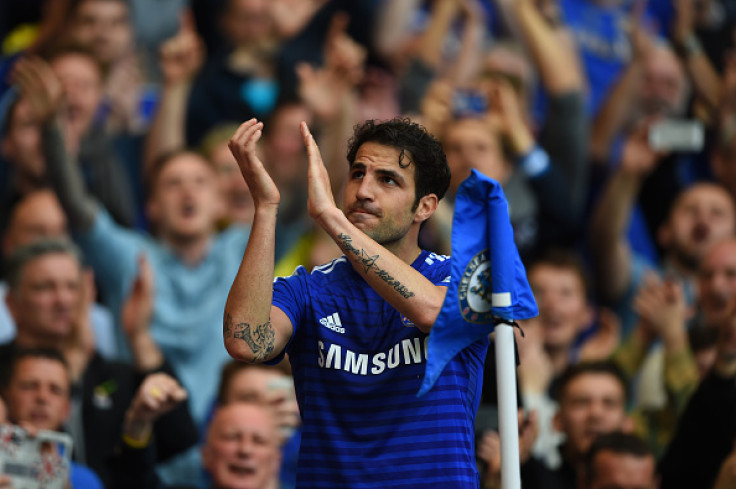 Chelsea midfielder Cesc Fabregas has revealed that he has held talks with Real Madrid over a move in the past, but an agreement could never be reached due to several factors. The Spaniard made his way out of Arsenal in 2011 in a bid to move to Barcelona, where he won the La Liga title, thereafter forging a transfer to Chelsea, where he won the Premier League title last season.
"Well, there were contacts over several years and with different presidents. An agreement was never concluded. There were things, but there was no final agreement. It lacked the step forward," Fabregas told Marca, as quoted by Sky Sports.
The former Arsenal man was Chelsea's best player last season, notching up 17 assists in the league and paving the path for Jose Mourinho's third league title with the Blues. However, he has failed to recreate his form this season, which has coincided with Chelsea's misfortunes in the league.
The Blues are currently 16th on the table. Should they continue their current form, they will find a top four spot difficult to come by, with a lot of clubs vying for the coveted position, including mid-table sensations West Ham United and Leicester City.
Manchester United are currently holding the fourth spot, 13 points clear of the Blues. Fabregas, who notched an assist in Spain's 2-0 win over England last Friday, believes that they need to get their act together to salvage something from what is left in the rest of the season.
"It's tough," he said. "Last season was excellent, despite the pain of the Champions League. We won the Premier League title and the Capital One Cup, that I had never won before. It was a spectacular year. This season is a pain. Things are not going for us and the results don't do justice to how we are playing. We are doing things better, but there's no luck. We have to start winning now."