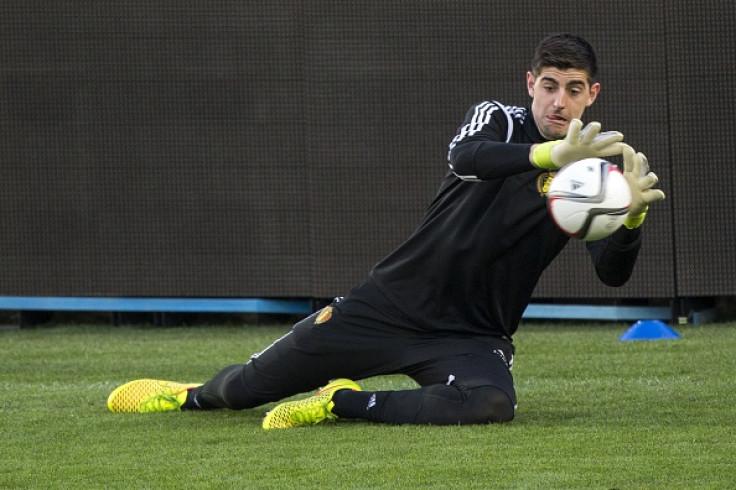 Chelsea have been handed a major boost after Thibaut Courtois returned to first-team training following a lengthy absence due to a knee ligament injury he suffered during training in early September. He underwent surgery and is expected to return to action mid-December.
The Stamford Bridge outfit confirmed it on their official Twitter account along with a video of the goalkeeper arriving for a training session with the rest of the group. He will continue his rehabilitation until his eventual return to the starting XI. "Thibaut Courtois is back training with the group as part of his ongoing rehab...," the Blues said.
The 23-year-old stopper, who has made just three appearances thus far this season, also confirmed his return, while admitting that there is a lot of work involved before he makes it back into the starting XI. Asmir Begovic has been deputising for the Belgian international, and his return will be a big boost for the struggling champions, who are currently in the 16th place, with just 11 points from 12 games. They have already conceded 23 goals this campaign, which is just nine shy of what they conceded during the entire 2014/15 season.
"Next step in rehab today, good feeling in training. Still have to work hard before I will be playing again, but it's coming closer!" Courtois wrote on his official Twitter account.
Former Liverpool goalkeeper David James, however, is firm that the return of the Belgian is not going to help Chelsea get out of their recent slump, which sees them struggling to win games in the Premier League. He believes that the current 'team setup' is the reason for their lack of form this campaign.
"No (Chelsea's struggles aren't down to Courtois' absence). If you look at Courtois last season there were a number of occasions when he conceded a lot of goals. I thought last season they controlled the Premier League very well," James said, as quoted by the London Evening Standard.
"The situation with (Asmir) Begovic is there's been so many changes in front of him, and if you look at Courtois at the beginning of the season, I don't think he had any clean sheets either so it wasn't a goalkeeping situation, it was to do again with the team set-up perhaps," the former England international added.