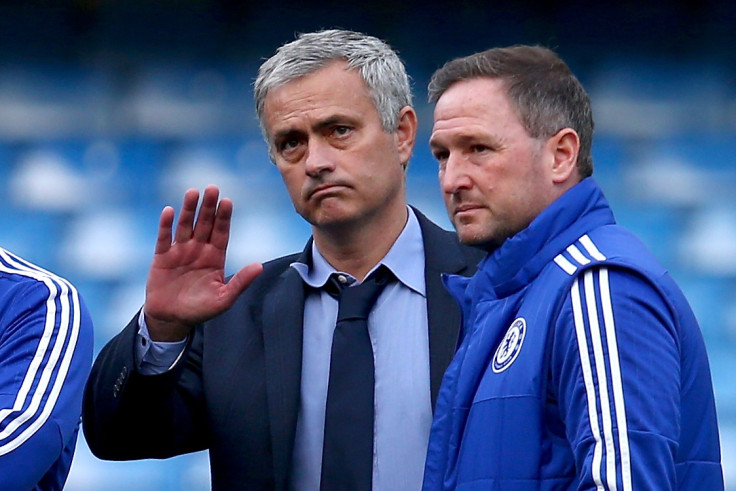 Chelsea midfielder John Obi Mikel is the latest player to deny talk of a broken relationship between the players and Jose Mourinho, despite claims one member of the first team would "rather lose than win" for the under-fire manager.
The Premier League champions suffered their sixth league defeat from 11 matches after a 3-1 loss to Liverpool at Stamford Bridge on Saturday (31 October), a result that piled more pressure on the beleaguered Chelsea manager.
After being given a vote of confidence by owner Roman Abramovich in October, following defeat at home to Southampton, the Portuguese boss has failed to halt the club's slide with many of their league-winning stars failing miserably to reach the heights of last season.
BBC Radio 5 Live presenter Garry Richardson has suggested the relationship between the players and Mourinho has now hit "rock bottom", telling Sportsweek on Sunday: "Let me tell you what I know on the Chelsea story. My information comes from a Chelsea first-team player. The information was actually passed to me by a football contact. I was told that Jose Mourinho's relationship with many of his players is at rock bottom. I was told they are fed up with the way he has been dealing with some of them. They are fed up with his outbursts. I was told that his relationship with Eden Hazard was under immense strain.
"Here's a staggering quote. One player said recently, 'I'd rather lose than win for him.' Now that last quote may have been said in the heat of the moment but it perhaps gives an insight into the mood of some of the players."
Despite those suggestions, Mikel, brought to Stamford Bridge by Mourinho in 2006, insists everyone is giving 100 percent. "The goals and the wins are not coming, but you can see we are playing for the manager and we are right behind him. There is no doubt about it. If anyone can turn this around I definitely think he is the one," Mikel told Chelsea's official website.
"Last year we were champions and won two trophies. Jose knows this club more than any other manager and he is the most successful manager in the club's history. If you say to the players that we are not giving 100 per cent then there is a doubt, but we are giving 100 percent, we are playing for the manager and we are right behind him."
Mourinho told a press conference after the defeat to Jurgen Klopp's Liverpool that he did not think he had managed his last game for the club.