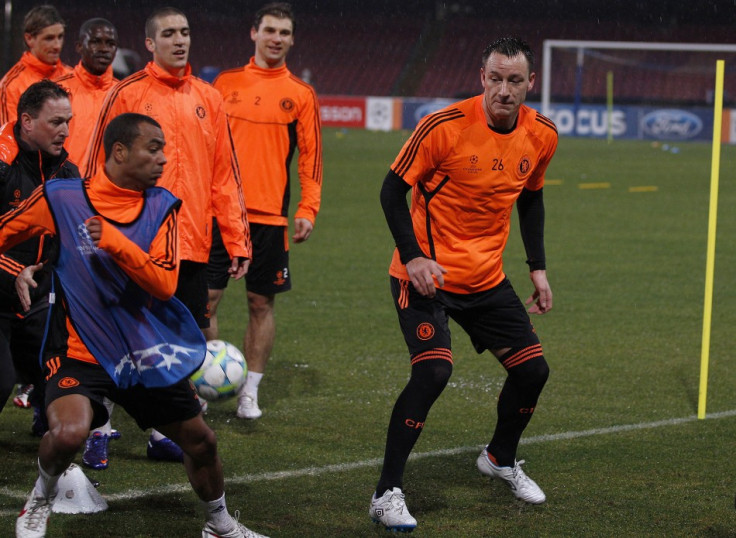 John Terry could make his comeback within the next four weeks, according to Andre Villas-Boas, with the Chelsea manager holding out hope that his skipper will be back earlier than initially expected.
Terry was ruled out of Chelsea's Champions League clash with Napoli last night, with an ongoing knee injury ruling him out of the Blues squad for up to two months.
Chelsea released a statement on Terry's diagnosis as the match took place, with the club insisting that more tests would have to be taken out before they could determine an exact recovery period.
"John has tried hard to be ready for tonight's game but it was clear after training last night that it was not going to be possible," it read.
"He'll have an exploratory arthroscopy in the next few days after which the medical team will be better placed to advise on a prognosis."
The news came as a big blow to the Chelsea squad, and his absence was felt as they went down to the Serie A outfit 3-1.
But Villas-Boas holds hope that Terry will recover earlier than his initial diagnosis, with the 34 year old telling reporters: "Four weeks would be excellent, but normally it's six weeks.
"We'll have to wait and see how the operation goes. Four weeks? Hopefully the player can return in that time frame."