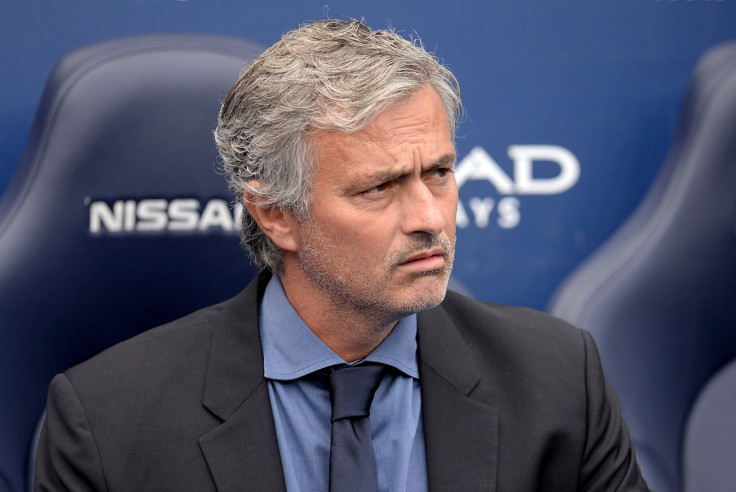 Chelsea manager Jose Mourinho believes there were a few players who were not performing at their best against Crystal Palace and were responsible for their 2-1 loss at Stamford Bridge. The Blues succumbed to their second loss of the season after being humbled 3-0 by Manuel Pellegrini's Manchester City at the Etihad in early August.
Bakary Sako scored the opening goal for Palace but super sub Radamel Falcao got the score level with a brilliant header 10 minutes from time. Just when Chelsea were ready to break their shackles and move for the winner, Joel Ward scored his second of the season to put Palace ahead for the second time and the Eagles dug deep to see off the game, taking nine points from a possible 12 in their first four.
Mourinho was visually frustrated at the performance and insisted that a few players had to show some individual quality to take something out of the game but they failed to produce the goods, which led to the result. Last season's top scorer Diego Costa cut a frustrated figure while Cesc Fabregas and Eden Hazard failed to take the advantage over Palace.
Chelsea have managed only four points from their first four games, the worst performance by a defending Champion following Blackburn in the nineties. Mourinho revealed that he needed more than three substitutes to change the game but was waiting for the players to redeem themselves.
"If a player is not performing there are two ways to look at it. The first one is that I trust the player so much that I will wait for the improvement," Mourinho said after the game, as quoted by the Daily Mail.
"You wait, wait, and wait and maybe it comes or it doesn't come. Or, even when you are trusting the player arrives a moment when you think, "I have to change". And I can go both ways.
"I'm not happy with the performance because, for me, a performance is a collective performance, of 11 players at the same time. To perform collectively you need individual performances. When you have these kind of matches at this level you need people to perform.
"I cannot say I had 11 players at the same time performing. Two or three of them their individual performance was far from good. I blame myself for not changing one of them. When I made the third change I needed a fourth," he added.