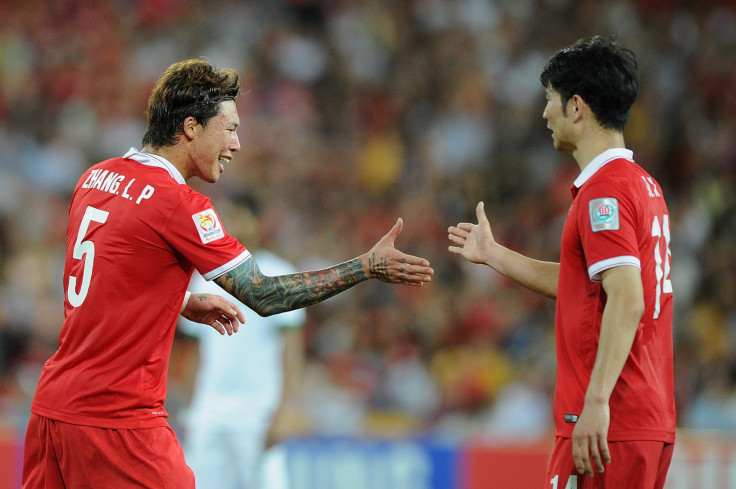 Chinese Super League side Guangzhou Evergrande are reluctant to allow their player Zhang Linpeng to join Chelsea until they have received assurances over the Premier League side's long-term plans for the defender.
Zhang, who former Italy manager Marcello Lippi once described as the best defender in the Chinese Super League after his spell in charge at the club, told Chinese newspaper Titan that he is hopeful of achieving his dream of playing in the Premier League before this summer's transfer window closes.
"I am very happy and very excited to finally have this formal invitation," Zhang is quoted as saying by Titan. "I have worked hard and waited five or six years for my dream of playing overseas, and finally have recognition from the English Premier League."
Zhang, 26, has 44 caps for his native China but revised UK work permit regulations could make his move to the Premier League difficult. For players from non-European Union countries, only those representing nations who are in the top 50 in Fifa's rankings qualify for an automatic permit. With China ranked 79th, Zhang's chances of earning a permit are slim, with a loan move to one of Chelsea's feeder clubs on the continent a likely solution.
Zhang's current club Evergrande have since confirmed to Chinese news agency Xinhua that Chelsea will have difficulty in securing the required paperwork for the player, with the club warning Zhang that a move would therefore be a "great risk".
An Evergrande official told Xinhua: "We did receive an offer from Chelsea, [to] which we have attached great importance. But we will not continue to talk with Chelsea unless the English club make a guarantee on Zhang's playing time. We learned the fact that Zhang could not play for Chelsea at the first place, because he could not get a working permit in England."
On the topic of Chelsea being forced to loan the player out, the official added: "Chelsea haven't told us which club will be Zhang's first stop, and they could not guarantee Zhang could play for Chelsea in the future. So we believe it is a great risk to let him leave now, both for the player and the club."
Xinhua reports, however, that Zhang has since taken to his Weibo page to plead with the club to give the move a green light. "Please respect the promise, I will take the risk by myself," he wrote.