Chelsea: José Mourinho dismisses Rafa Benítez replacement claims but won't rule out eventual Real Madrid return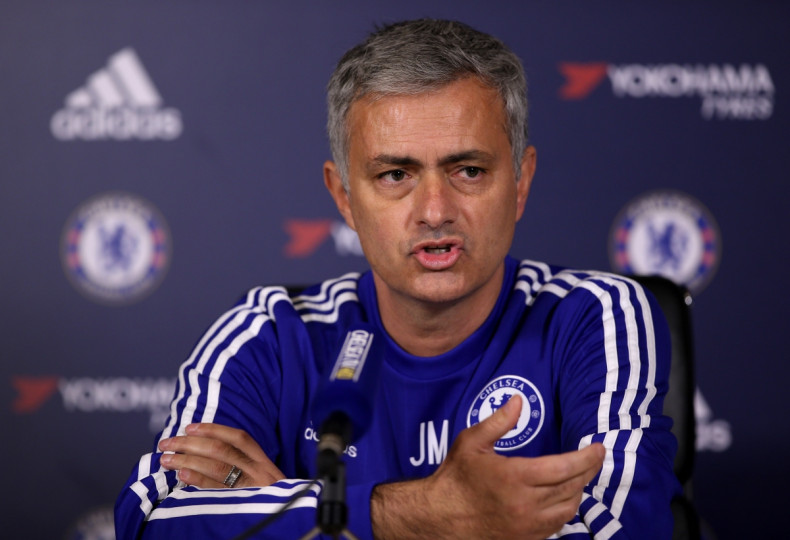 Chelsea manager José Mourinho has dismissed claims he could replace Rafa Benítez as Real Madrid's manager, but has not ruled out a return to the Santiago Bernabéu one day. Mouirnho took charge of the Spanish giants in 2010, winning the 2011 Copa del Rey and the 2011-12 La Liga title.
Mourinho's departure from the club in 2013 was acrimonious, fuelled by fraught relationships with several key members of the first team including Sergio Ramos and Iker Casillas. But the Portuguese coach did enjoy a good relationship with Real president Florentino Pérez.
According to The Sun, Pérez still ranks the Chelsea boss as "the best coach in the world" and wants him to replace Rafa Benítez, whose appointment has been unpopular since day one with Real Madrid supporters.
The Sun add Pérez and Mourinho are in "regular contact" but the Blues boss, whose side currently sit just two points off the relegation zone, says he is not thinking beyond his current contract at Real Madrid, which runs until 2019.
"I imagine myself finishing my contract with Chelsea. I have three and a half years left," he told a press conference on Friday 11 December. "After that, I imagine myself coaching. I don't say any club, some I will say always no to, but I can see myself managing any club."
Chelsea travel to the King Power Stadium to take on league leaders Leicester City on Monday 14 December. At this point in the league last year, the Blues sat top on their way to securing the title while Leicester were two points adrift at the foot of the table. Having watched his one-time Chelsea predecessor Claudio Ranieri oversee their rise this season, Mourinho believes the Foxes must be seen as title challengers.
"Leicester win can win the title. They are doing magnificently well and we are where we are because we are doing bad," Mourinho said. "We have the same potential as last season, the same manager, the same players, if we are where we are its because we are underperforming. Leicester are where they are because they are doing well."