Chelsea: Jose Mourinho set to offload Oscar after midfielder failed to impress this season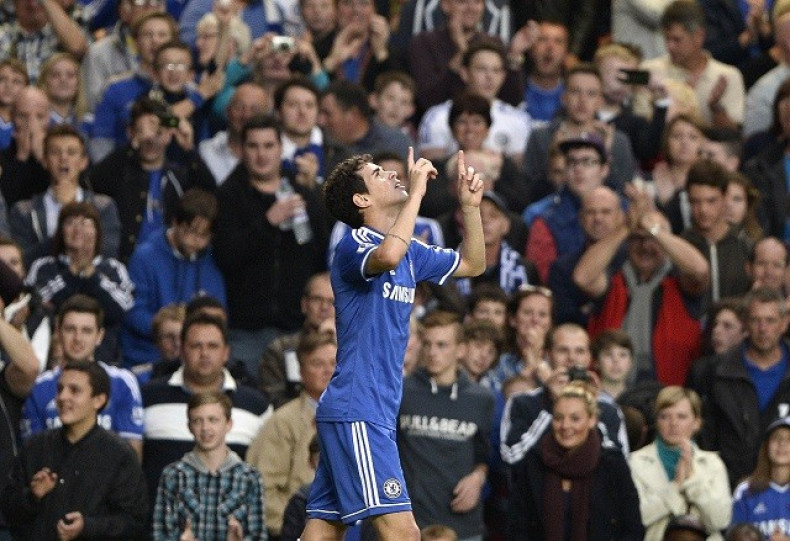 Chelsea manager Jose Mourinho is reportedly ready to offload midfielder Oscar in the summer and will target West Ham United's Enner Valencia as his replacement.
According to the Mirror, the Portuguese manager has not been impressed with the Brazilian's work-rate for the team and will let go of him at the end of the current campaign.
Oscar joined Chelsea in 2012 from Brazilian club Internacional under former manager Roberto Di Matteo and has been impressive for the Blues in the past couple of seasons.
But he has fallen down the pecking order this season and is one of the most substituted players in the Chelsea squad, and has failed to complete 90 minutes for the Stamford Bridge outfit since the end of January.
A Daily Mail report suggests that the west London club are keen to strengthen during the summer transfer window and will have to make one high profile sale to balance their books and it is believed that Oscar will be the man to be sacrificed.
Mourinho has been critical of the midfielder in recent weeks and admitted that he was not good enough following Chelsea's 2-1 win over Stoke City on 4 April.
"No, I don't think he had a bad performance, I just think he was not good enough, which is a huge difference," the former Real Madrid manager said.
The report claims that Liverpool and Juventus are monitoring the situation and will make a move for the Brazilian star if the Blues put him up for sale.
Brazil football team coach Dunga has urged Juventus to sign Oscar and has even compared the former Internacional player to former Selecao stars Roberto Baggio and Massimiliano Allegri.
"He reminds me of Roberto Baggio. Oscar has technique, reads situations well and is a modern and versatile trequartista. He reminds me of Roberto Baggio, but also has similarities to Massimiliano Allegri," Dunga said, as quoted by the Daily Mail.
"Brazilians like to have fun with their football, which hasn't happened to Oscar very much recently, but I met Jose Mourinho and he spoke highly of all his Brazilian players."
"I tell Allegri that Oscar is strong and also a good lad. A forward line with him, Carlos Tevez and Alvaro Morata would drive any Coach crazy," the Brazil coach added.