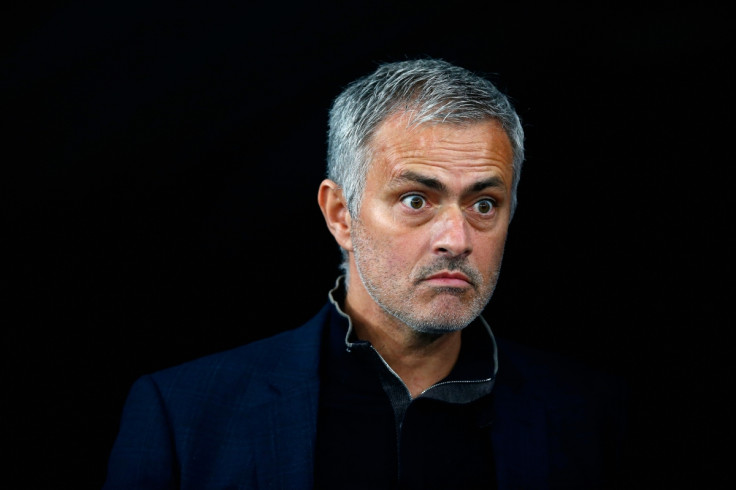 Chelsea boss Jose Mourinho has been charged with misconduct by the Football Association for his behaviour towards match officials during the 2-1 defeat at West Ham United on 24 October. The FA has also charged Blues coach Silvino Louro and both clubs for "failing to control their players".
Mourinho watched the second half of the game from the stands after he was sent off for reportedly attempting to get into referee Jonathan Moss's dressing room during half-time. The Portuguese boss was furious after feeling aggrieved by a number of controversial decisions during the first half of the game, including the two yellow cards – and subsequent sending off –picked up by Nemanja Matic and a disallowed goal for Cesc Fabregas.
Chelsea's players surrounded the referee after Matic's dismissal just before half-time, while Louro was also sent off for protesting the referee's decision. Meanwhile, the Blues will reportedly be fined £25,000 after amassing seven cards during the game.
In an official statement, the FA said: "Following the game between West Ham United and Chelsea on Saturday [24 October 2015], The FA has taken the following disciplinary action. Jose Mourinho has been charged with misconduct in relation to his language and/or behaviour towards the match officials in or around the dressing room area at half-time.
Chelsea coach Silvino Louro has also been charged with misconduct in relation to his behaviour which led to his 45th-minute dismissal from the technical area. West Ham have been charged for failing to control their players in the 44th minute of the game and Chelsea have also been charged with the same offence for an alleged breach in the 45th minute of the game. All parties have until 6pm on Thursday [29 October 2015] to reply."