No one can argue that the word "crisis" can't be used to describe Chelsea's season, but whether it is with capital letters yet I am not sure. I have seen them play a lot worse than against West Ham United. It wouldn't have been a surprise had it been a draw, but having said that, Chelsea conceded from a set piece and a cross, which have been their Achilles heel this season. Keeping clean sheets is something alien to Chelsea now.
In terms of a crisis, if we get to the end of November in the same position, that is where owners will be looking at the squad, looking at the manager and saying: "If we're going into the market in January do I give him the chequebook, or do I give it to someone else?" Every week it is becoming increasingly likely they will miss out on the top four and the owner has a history here.
Mourinho has one game to save his job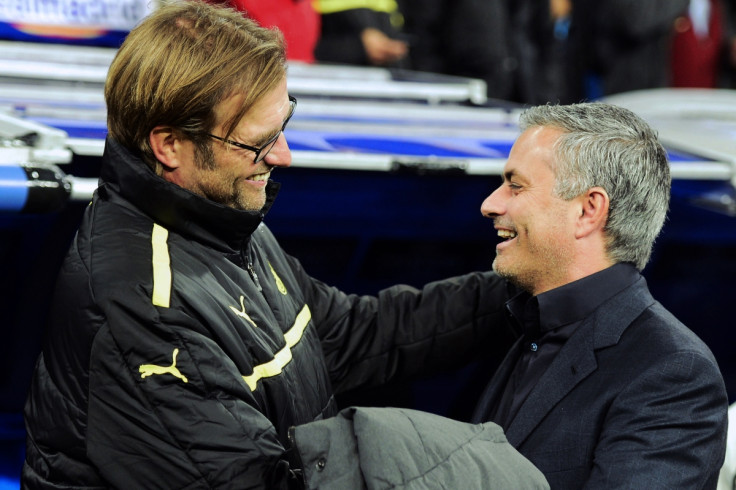 If Chelsea get beaten by Liverpool, it wouldn't be the biggest surprise if Jose Mourinho is sacked. This is Chelsea Football Club and I have seen managers sacked when they've finished second. If Jurgen Klopp picks up his first league victory at Stamford Bridge, it is difficult to make a case. Losing to Liverpool would be a big body blow but there are still a lot of points up for grabs.
November is going to be key. It is going to be a massive, massive month for Jose. Picking up points, not getting beaten, climbing the table; if it doesn't look like that is going to happen then I would fear for his safety. Roman Abramovich is not afraid to pull the trigger. Something one way or the other has to change.
Jose has often been described as a divisive character and no one should be surprised by his conduct, a leopard doesn't change its spots. The off-the-field controversy has been brought into sharp focus because of the results. Everyone says the Eva Carneiro thing is the reason Chelsea are near the bottom of the table, I'm not expecting that backroom staff leave all the time. But you put it all together that has happened this season though and it is quite damning.
The "us against them" attitude is not a new tactic and it is something Sir Alex Ferguson did, creating a siege mentality and a camaraderie, and it can have a powerful momentum once you get it going. When you're at the bottom, you could argue that it isn't working.
Chelsea can wave goodbye to Hazard and co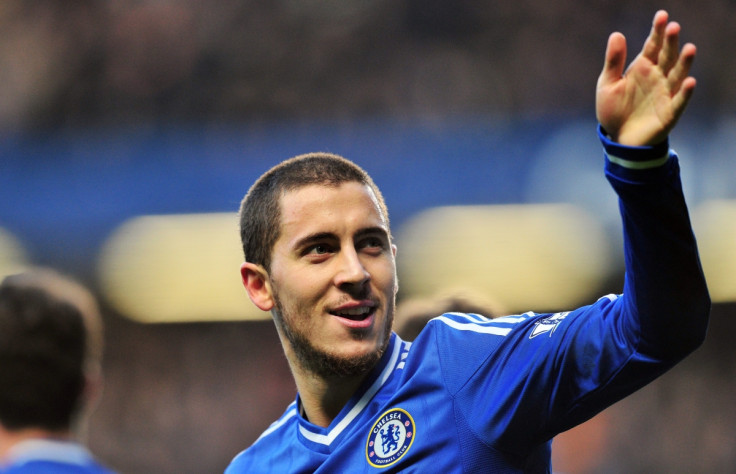 Players are not going to stay at Chelsea if they start missing out on the top four and you wouldn't blame them for wanting to leave. If Chelsea miss out on the top four and Eden Hazard decides he wants to join Real Madrid, you can't blame him. He is not a Chelsea supporter, he is not from this country and he is over here doing a job. Given the choice of Real Madrid in the Champions League or Chelsea not, it's a no brainer.
If Chelsea can't offer him Champions League football then he might even feel he has to force his way out of the club, he'll make that choice. Chelsea will have to get the best price for him and you could even look at a price which tops the £85m for which Gareth Bale left Tottenham Hotspur. We saw with Raheem Sterling that he wanted to go and play Champions League football and challenge for the biggest trophies and he had to leave Liverpool to do that.
I'd be amazed if Hazard left in January. He'll be cup-tied in the Champions League and those kind of deals don't tend to get done. If you want to pay over the odds, you can get it right. If Chelsea don't make it into the knockout stages of the Champions League, they might become a bit vulnerable. It is a tough market, that one, to get right.