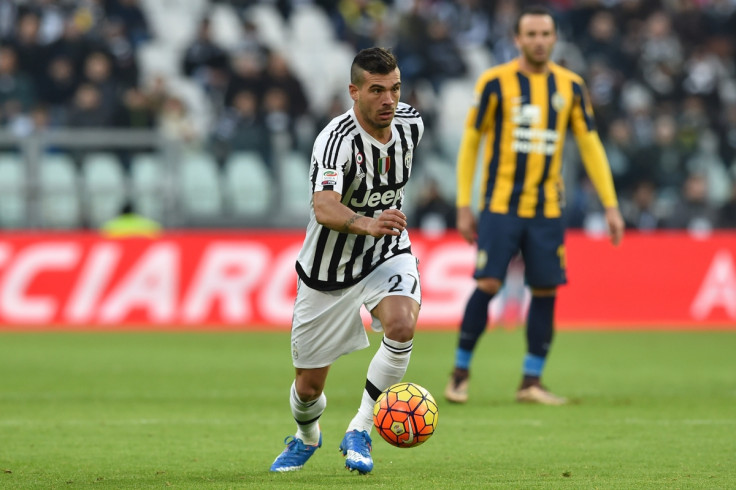 Jose Mourinho attempted to sign Juventus starlet Stefano Sturaro with hopes of making him into the new Frank Lampard before leaving Stamford Bridge, according to the midfielder's agent. Sturaro, 22, has become an increasingly important figure in the Bianconeri midfield, making 20 appearances in all competitions this season.
His rise in Italy's top flight has not gone unnoticed, with his agent Carlo Volpi revealing Internazionale were also desperate to sign him in the past. Speaking to TuttoJuve, Volpi insisted English clubs have been impressed with the young midfielder, who Mourinho tried to sign with hopes of filling the void left by the long-serving Blues midfielder Lampard's departure in 2014.
"Yes, absolutely, he was very close to Inter," Volpi said. "He had two great sponsors Andrea Stramaccioni, then the youth coach. He called several times to talk about how the Nerazzurri wanted Stefano. I also talked to Mourinho who liked Stefano, and thought he could be another Lampard, through Stefano had different characteristics."
When asked specifically about interest from England in Sturaro, Volpi said: "What you heard was true. Chelsea? Yes, the Blues have tried as well as other teams in the Premier League. In international games, a player's value increases because they are put on display. But I have seen Stefano change a lot from his first year at Juventus."
Volpi suggested Mourinho was interested in bringing his client to Stamford Bridge as recently as last year, only for the manager's sacking at Stamford Bridge to scupper the move.
"In Serie A we have had interest from six clubs, all intending to ask for him on loan," Volpi was quoted as saying by the Daily Express in January. "But in England, there was also Chelsea, but everything fell apart after Mourinho was sacked. The Special One followed Stefano's development with great interest. But Juventus took him off the market."
Sturaro came through the ranks at Genoa before signing a five-year contract with Juve in 2014. After returning to Genoa on loan for the first half of the 2014-15 season, the midfielder has continued to build on his progress with La Vecchia Signora.