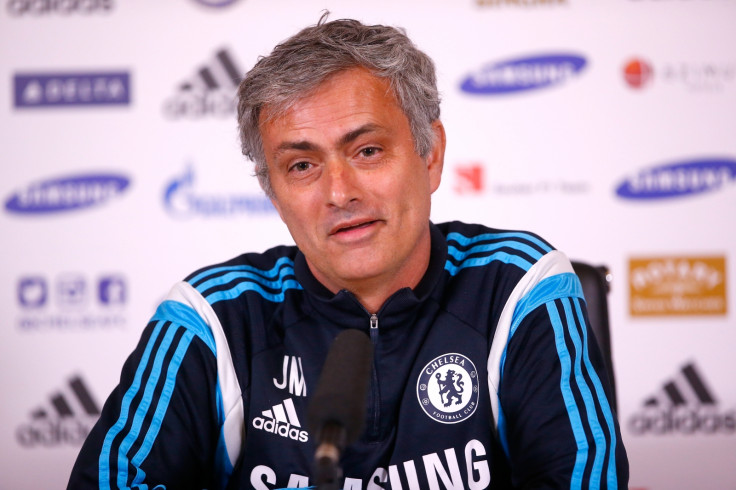 Chelsea manager Jose Mourinho has revealed his plans for the summer and admitted that his first agenda is to keep his current squad together for the upcoming season.
The Blues boss has already allowed Mohamed Salah and Andre Schurrle to leave midway through the current season and brought in Juan Cuadrado from Fiorentina. Therefore, he feels that he does not have many players to sell during the summer.
The newly crowned Premier League champions have a core team of 15-16 players, who have featured throughout the season and the manager is keen to hold on to all of them, the only likely departure in the summer from the current crop could be Petr Cech, who has made it clear that he would like to leave the club in search of first team football.
However, the Portuguese manager has made it clear that he will add a couple of players to improve this current squad, with the manager hinting that he will add a striker, as all three forwards in the squad have spent a considerable amount of time in the treatment room over the course of the season, leaving the manager short of options.
"The most important thing is to keep the squad, to keep the players we have," Mourinho is quoted as saying by the London Evening Standard.
"In my previous squad I had players I was happy to sell and to make money from them. In this squad I have no players where I am happy to do that, not me or the board. We are not selling many players."
"I want to keep my important players and in this squad it is it easy to see that all of them were important because the squad was made of 15-16 players plus the young boys," the former Real Madrid manager explained.
"Obviously we are going to try to improve the squad and there will be a rotation of the young players. At this moment our young players are prepared for good, difficult loans, which they weren't before."
"Our squad next season will be very similar to this one, with a couple of new players. That's the basic improvement," the Portuguese manager added.