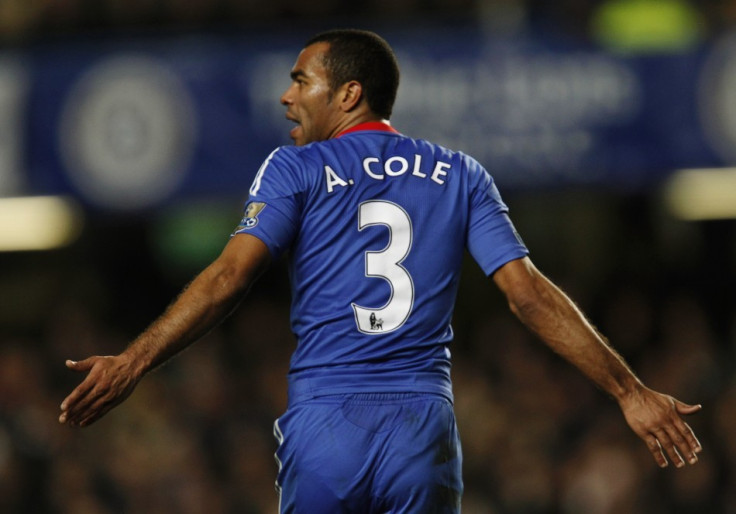 Chelsea manager Roberto Di Matteo has called on the club to secure veterans Frank Lampard and Ashley Cole to new contracts. The England internationals are in the final season of their respective deals and unless an extension is agreed before December, they will be free to talk to foreign clubs about a free transfer in the summer.
"I think, for my part, I'm doing everything I can but ultimately it's between the player and the club to agree a new deal... I'm not aware of where they are right now... The players know I would like them to stay, from my point of view," the former Chelsea midfielder explained.
"They are fantastic players who have always performed to a high level for us, for myself too. I've told them that and I hope they will. With Lampard, if there's willingness from both sides, he will remain with us. I don't know. That's for them to arrange. He's been a fantastic player for us over a decade, so it would be nice for him to finish his career here," the Italian added.
The former West Ham midfielder has said he wants to finish his career at Stamford Bridge rather than be forced to move and has accepted he may no longer be an automatic part of the Blues' first team. However, he did also say that he would not stay at the club if he could not be sure of performing at the required level.
"I've had a great time playing for Chelsea and I hope I can prolong it. In an ideal world I'd finish here and keep giving what I have given over the past ten years, though I wouldn't want to fade away as a player and be here without performing or producing," the midfielder said, adding, "Chelsea will always be my club, regardless of what happens now in terms of my playing days. When you get into your thirties you accept it's not that way anymore. And it's not a problem."
Reports have linked Lampard with a move to China, to join former Blues Didier Drogba and Nicolas Anelka in the Chinese Super League; Guizhou Renhe have confirmed talks with the player. There were also reports, in the summer, about a move to Major League Soccer (MLS) side LA Galaxy, where he would re-unite with former international team mate David Beckham. However, Lampard has yet to comment on either report.
Meanwhile, ex-Arsenal left-back Cole is reportedly readying to work with former Chelsea boss Carlo Ancelotti at Ligue 1 club Paris St Germain (PSG). Reports have linked the French club with a £250,000 per week offer for the 31-year-old defender. Earlier reports also linked Spanish champions Real Madrid with a move for the player; Cole would re-unite with another former Chelsea boss, Jose Mourinho, who brought him to Stamford Bridge, should he decide to move to the Spanish capital.
Finally, Chelsea owner Roman Abramovich continues to push for a revamp of the Champions League winners' first team. One of those casualties could well be £50m signing Fernando Torres. The Spaniard has been in poor form since signing from Liverpool last year and, as IBTimes UK reported earlier, the Russian businessman may decide to replace Torres with Colombian forward Radamel Falcao.