Chelsea legend Frank Lampard predicts major overhaul in squad with up to five new transfers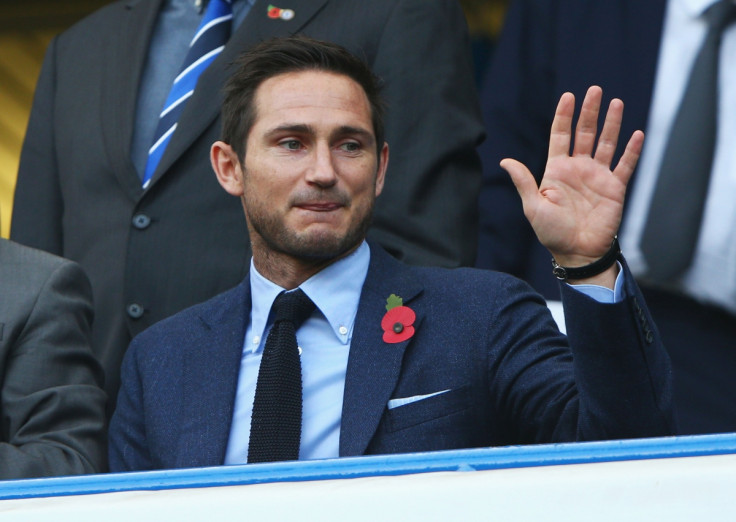 Frank Lampard believes Chelsea believes that Chelsea will make a significant squad overhaul in the summer, with as many as five new key players coming in as a reaction to the current appalling campaign. The New York City FC midfielder, meanwhile, is also unsure as to whether his former club made the right decision by parting ways with Jose Mourinho, as Guus Hiddink has won just one game since taking charge on an interim basis.
Following a successful 2014/15 campaign that saw them win the Premier League and Capital One Cup, Chelsea opted against making marquee signings over the summer, instead recruiting Pedro Rodriguez, Abdul Baba Rahman, Asmir Begovic, Kenedy and Radamel Falcao to strength the depth of Mourinho's squad.
But the five summer signings have so far struggled to make any impact at Stamford Bridge, in a disastrous start to the season that has seen the club flirt with relegation. The likes of Jamie Vardy, Alex Teixeira, Pato, Jackson Martinez, John Stones and Marquinhos have all been connected with a saviour role at Stamford Bridge.
Lampard admits the club need new faces after but believes Chelsea will wait until the summer to start their revamp.
"From seeing some of the games I saw when I was back in England over the Christmas period, I think they need a new injection around the team," the former Chelsea and Manchester City star said to ESPN.
"And it's strange because a year ago, you're thinking, 'They've got a great squad and if they add to it they can really go.' Now you're thinking, 'They need to revamp, to change some players.' I think that will happen in the summer. I think there will be three or four or five players and positions in the team that change around.
"We're not used to it [seeing Chelsea in 14th]. I was really fortunate to be part of a really good era. A bad season was like second, third, or fourth at the most, so I think it's shocking."
The 37-year-old star, meanwhile, was more coy about the managerial change, having played under Mourinho during the Portuguese two tenures in West London .
"I think it was a difficult call. It's not easy to say whether it was the right or wrong solution until you look back and how it goes in the future, the next two or three years," he said. "Nobody was happy at Chelsea. The players wouldn't have been happy with its position. Jose Mourinho himself wouldn't have been.
"Sometimes that means a change. Chelsea are very used to change, but what they've always had is results, so I'd like to see them get back to the top half of the table very soon."
One way or another the veteran midfielder is convinced the Blues will turn the situation around and start a new golden era like the one he enjoyed at West London.
"I think the club will come back. They're a huge club and there's obviously been issues there. You see that when they fire the manager who won the league six months before. I know a lot of people at the club. They will come back."
© Copyright IBTimes 2023. All rights reserved.