Against Everton, we saw the best and the worst of Chelsea. There is definitely a better spirit at the club, but the problems that Chelsea have – not being able to see games off or to keep clean sheets – were there again. Defensively as a unit it has been a problem all season, but six or seven weeks ago we would have lost that game against Everton. There is no way we would have come back from that.
If Chelsea finish in the top half of the Premier League, I think I would take that as a victory this year. I can't see Chelsea turning it around and producing the sort of performances they did last season – there is too much that has been broken that you can't fix straight away. Chelsea are still in a relegation battle as far as I am concerned, and there are signs for all to see of who will put in the extra work to avoid that happening and who will not – and the club have to accept that. Chelsea are a scalp for the taking.
One striker is Chelsea's minimum requirement in January
The minimum requirement from Chelsea should be to sign one striker in this month's transfer window, but probably two. Chelsea need something up front, Diego Costa has picked up an injury, Loïc Rémy clearly isn't fancied and I don't know what the deal is with Radamel Falcao, who is an enigma. Adding a forward is an absolute must.
The powers that be at Stamford Bridge must be only too aware of that, and that has to be an area they address. You need someone who can come in and hit the ground running, and I would prefer someone who has Premier League experience. There is talk of Ezequiel Lavezzi coming in to share the burden. I am not totally convinced by the idea of Alexander Pato joining the club. He has faltered, and there is a reason he has gone back to Brazil.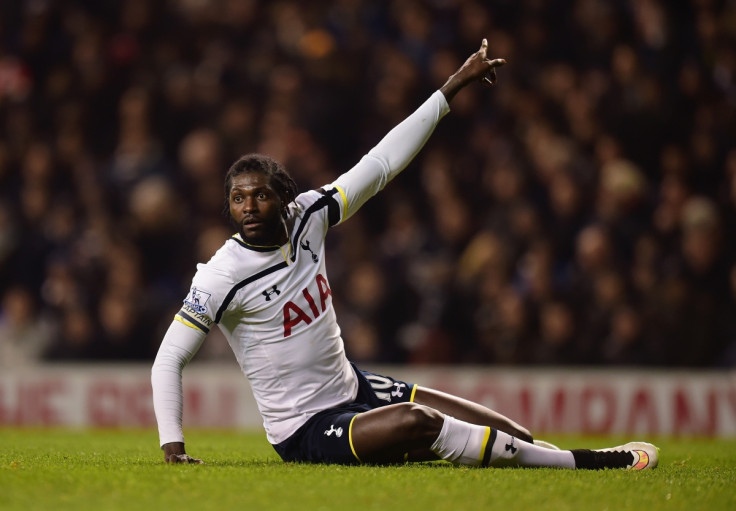 The jury is still out on Saido Berahino [currently subject to a £15m bid from Newcastle, according to The Mirror] at West Bromwich Albion. I am not totally convinced that he is the real deal, as I have not seen enough of him playing regular Premier League football. He ticks a number of boxes, but I don't know if he is ready for a club like Chelsea. I am not sure whether his career is ready for that just yet.
Chelsea must get a new player in – but not Adebayor
Charlie Austin – who has just signed for Southampton for £4m – for that sort of price is an absolutely no-brainer. And as for the Jamie Vardy situation, it doesn't look like anything is going to come of that. To be honest, Chelsea should get any forward they can, but someone like Emmanuel Adebayor – who is a free agent – comes with baggage. You normally get a good six to eight weeks out of him and then he tends to fade away. I don't know if Chelsea want to get mixed up in that, to be honest.
I can understand the interest in someone like Adebayor because strikers are at a premium, and there is not a club out there who is not looking to strengthen that area. It is going to be very difficult, and looking back on the Falcao signing, and every month that passes it is increasingly stranger that he was given a contract ahead of someone else.
The problem Chelsea have got is you're going to pay huge sums of money in this transfer window. These big deals can get done but usually for huge sums of money, so that is something the club are going to have to balance. There is a new manager coming in in May, so how much do they want to take a risk on buying a player who the new manager might not fancy?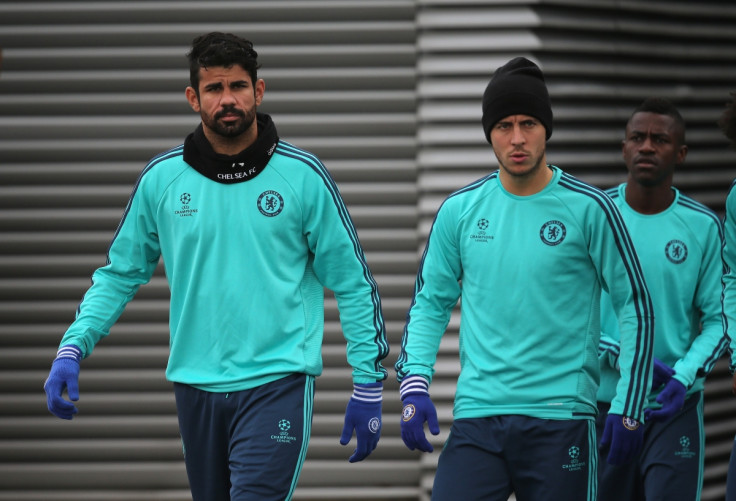 No surprises: Costa, Hazard and co want to leave
Chelsea are increasingly looking like they won't be playing UEFA Champions League football next season, so I can understand why certain players want to move on – Eden Hazard, in particular. And Diego Costa? That wouldn't surprise me. I think the squad needs a reshuffle, but January is not the right time to have this conversation because you would want to wait until the end of the season to see where the team is.