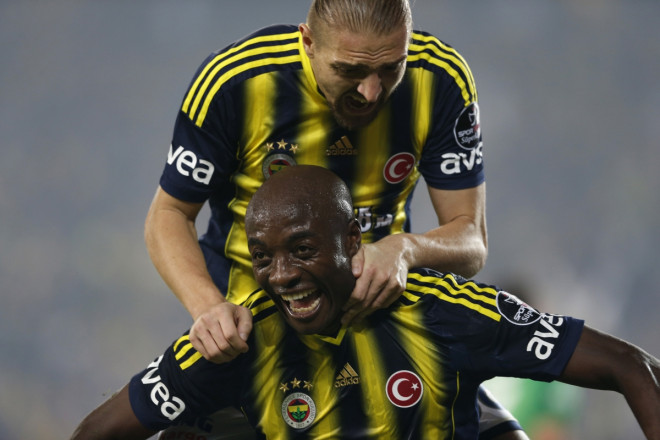 Liverpool and Chelsea have shown interest in Fenerbahce player Caner Erkin, according to the player's agent Batur Altıparmak.
The 25-year-old is out of contract in the summer but his agent states that there are a number of clubs across Europe who are interested in his services, including the likes of Chelsea and Liverpool.
The Turkish international joined Fenerbahce from CSKA Moscow in 2010 and has been an influential member of the squad since then.
Erkin is known for his versatility and can play at left back or as a winger and will be a great addition to either side who do not have proper depth in that position.
Liverpool are looking for a back-up for Jon Flanagan with Jose Enrique failing to keep himself fit while Chelsea are in the market to replace Ashley Cole, who has fallen out of favour with Jose Mourinho.
His agent states that Fenerbahce are expected to make him an improved offer and the player will prioritise their call before concluding deals with other clubs across Europe.
"I don't usually like giving names but it is great for the players confidence that clubs like Liverpool and Chelsea are showing an interest," his agent said.
"However, a few clubs have made offers for Caner, two clubs from England have made a bid and he has also received offers from Spain and Italy.
"We have received offers but have not held direct talks with any club yet, first of all we are going to listen to Fenerbahce's offer. We have not received an offer from Inter. Reports that we have held talks are a complete fabrication," he added.
Meanwhile, the Premier League comes to an end with all its glory on 11 May as the title race, which saw major ups and downs through the length of the season, culminates to a close. Liverpool have a chance to get back into the race if Manchester City are defeated by West Ham, who can seal the title with a draw against the Hammers.