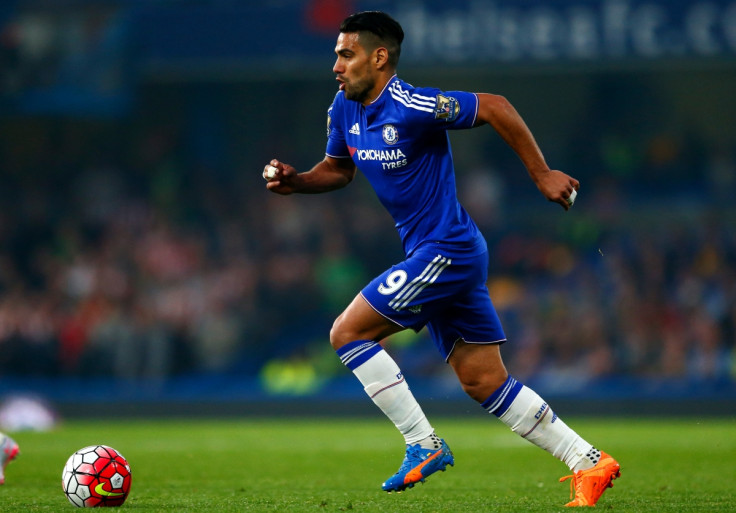 Monaco vice-president Vadim Vasilyev claims that Radamel Falcao will return to the club this summer as he bids to rebuild his stuttering career following a torrid two-year spell in the Premier League. After notching just four goals during an unhappy season-long stint with Manchester United in 2014-15, the out-of-form striker has netted just once during a similar arrangement with Chelsea this season.
Falcao, who was rightfully feared as a prolific scorer during his time with both FC Porto and Atletico Madrid, has made only one solitary league start for Chelsea since August and suffered setbacks in his recovery from an ongoing thigh problem. A 15-minute substitute cameo during a 1-0 defeat to Swansea City last month was his first and only appearance in any competition since October and initial hopes of a permanent switch appear to have been long since abandoned.
The 30-year-old has been omitted from Jose Pekerman's provisional Colombia squad to contest the Copa America Centenario next month, but has spoken of his desire to play at the 2016 Olympics in Rio de Janeiro. A potential return to South America with former club River Plate has also been mooted.
"Falcao will return," Vasilyev said as reported by Goal.com. "I am almost certain that he will be with Monaco next campaign. We are still finalising a few details, but I expect him to wear the Monaco jersey next season."
Under the ownership of Russian billionaire Dmitry Rybolovlev, Monaco spent approximately £50m ($71.8m) to recruit Falcao from Atletico back in May 2013 and add him to an expensively-assembled squad also featuring the likes of Joao Moutinho and compatriot James Rodriguez. He scored nine times before being sidelined with a torn left anterior cruciate ligament that eventually forced him to miss the 2014 World Cup.
"Monaco made a big investment in me and they want some return on that. They want me back at the club for next season," Falcao recently said of a possible reunion with his parent club. "I need to have minutes, to play, and we'll see what happens. Monaco want to see what my position is in a year, to see what possibilities I have.
"The project changed, it took a turn in every sense. Today they're more of a selling club than they were three years ago, when they wanted to put a very strong team together. In principle, the idea is that I'll be with Monaco for that season."