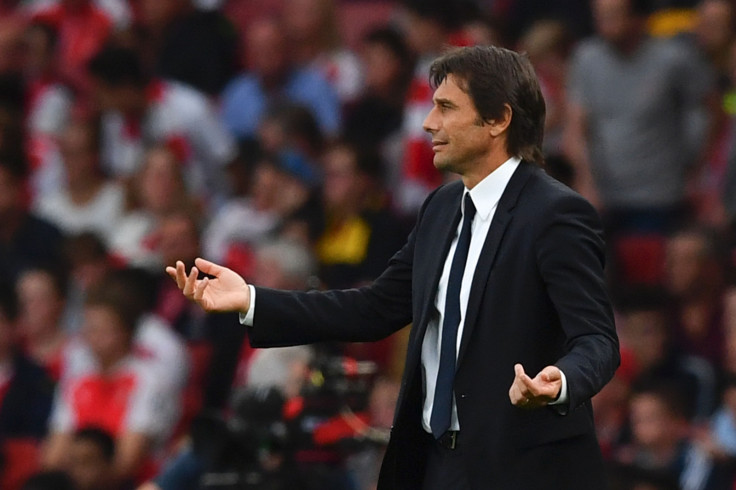 Chelsea manager Antonio Conte has reportedly told the club's owner Roman Abramovich that his playing squad needs a dramatic overhaul. The Italian has warned the Russian billionaire that the squad which won the Premier League in 2014-15 are not capable of recapturing their title-winning form.
The duo had lunch together at the club's training ground for the third successive day on Wednesday (28 September). During their meeting, Conte and Abramovich discussed plans to revamp the Chelsea playing squad, which coasted to the Premier League crown less than two years ago.
Abramovich – who has owned Chelsea since 2003 – is sympathetic to Conte's situation, especially as the former Juventus manager has not made outrageous demands since his appointment over the summer, according to The Times. Indeed, the 47-year-old coach was only able to sign one of his preferred transfer targets during the summer window, N'Golo Kante.
Belgian striker Michy Batshuayi was identified by Chelsea's sporting director Michael Emenalo, while David Luiz and Marcos Alonso were both signed late in the transfer window after it became clear Conte could not sign his top targets.
Initially, Conte accepted that the Chelsea squad has simply under-performed last season and were still capable of competing at the top of the Premier League. But in recent weeks, he has adjusted his assessment, believing that several players will never recapture the title-winning form they showed under Jose Mourinho.
Conte is keen to phase out a number of players, with the likes of Nemanja Matic, Oscar, Branislav Ivanovic and Gary Cahill considered to be the most vulnerable. Meanwhile, out-of-favour Spanish midfielder Cesc Fabregas is also reportedly available for the right price.
Despite his modest start at Stamford Bridge, Conte retains the support of Abramovich, who has developed a reputation for being one of the most trigger-happy club owners in world football. However, Abramovich is prepared to back the manager in the January transfer window, with a creative central midfield player their main target.