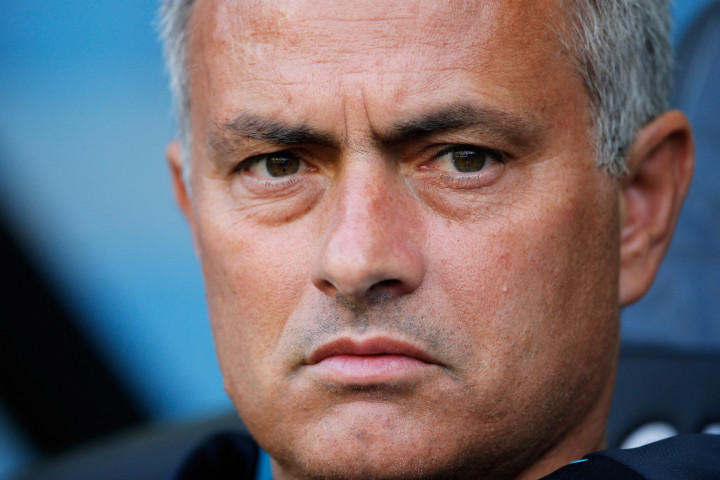 Chelsea manager Jose Mourinho says choosing between Petr Cech and Thibaut Courtois as to who will be his No.1 goalkeeper this season is "not easy" but admits neither player is for sale.
Mourinho will inform Cech and Courtois of his decision ahead of the Premier League opener against Burnley on Monday this weekend, but is refusing to shed light on his decision.
Courtois has spent the last three seasons on loan at Atletico Madrid where he has earned a reputation as one of the best stoppers in the world while Cech has been first choice at Chelsea for the last decade.
"I don't tell because they don't know," Mourinho said at his first press conference ahead of the new season.
"The keepers don't know and the team doesn't know. What I can say is my opinion, with all the respect to the fantastic goalkeepers around the world I think Chelsea has the two of the three best in the world.
"This is something unique. So is it a problem for me? It is a great problem. Because they are both fantastic goalkeepers, even Schwarzer in a different age and different level is a very good goalkeeper.
"To have Petr and Courtois is a good problem. It is a problem every manager at every club would like to have."
"I think it is not easy," he added. "For me it is not easy because I don't think any manger is happy to see one player not in a very comfortable situation.
"Only from that perspective it is not easy for me. One of them is going to be on the bench. For Chelsea football club it is a great situation. Thinking in a pragmatic way is to think about having the best goalkeeper on the field."
Reports suggest that Courtois, who played with Belgium at the World Cup, will be handed the No.1 jersey for the new season but that will not affect Cech's future, according to the Portuguese boss.
"Courtois can think about leaving [as well as Cech]," he said "In this moment they are working well and hard and we are so happy to have them both.
"I prefer to analyse, it is the only way we can do it. During the season if one is definitely my first choice, I have to support him and stimulate the other one.
"I cannot have one of the goalkeepers waiting for a Capital [One] Cup game. I have to stimulate the competition and I have to respect the goalkeeper who is not my first choice. The best way to work is to try and hide the emotions in the situation.
"I don't want to think about it [either player leaving]. There is no offer and I am working with them as a group and with every one of my players, I am happy to have them. I am not waiting for anything. It is not good to analyse something that is not on the table."
Chelsea have added impressively during the summer transfer window in the form of Diego Costa, Filipe Luis, Didier Drogba and Cesc Fabregas and enter the new season as title favourites.
And Mourinho has paid tribute to the Chelsea board, including owner Roman Abramovich, after being given the freedom to make major changes to his squad.
"I am very happy with my squad," he explained. "My club and the structure that supports me has done fantastic work. I think I was good in my explanation of my needs, the club was fantastic in the way I was fighting for what I needed.
"My squad is a very good squad, not perfect, but it is very good. We also finally have a significant number of under-21 players in the next couple of years that will be considered homegrown."