Interim Chelsea manager Rafael Benitez has stated he needs a full season with the Blues to mount a real challenge for the Premier League crown.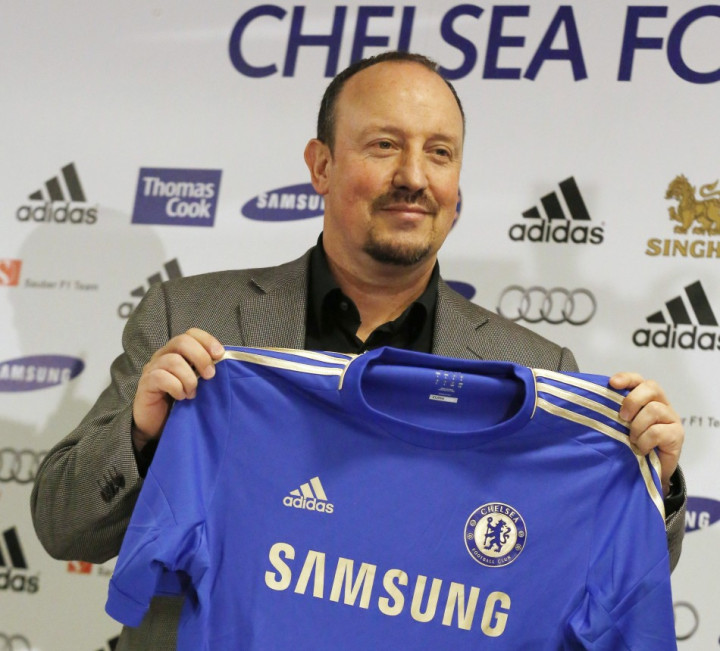 The ex-Liverpool manager believes his record since taking over from the Champions League-winning Roberto Di Matteo has been good, despite a measure of inconsistency in results since the club returned from Japan and the Club World Cup.
"I'd like to be in a top side and Chelsea are a top side with great potential. So it's a great opportunity. I came in the middle of the season," the Spaniard said, "so I couldn't change too many things and I had to work with the squad I had."
"If you analyse all the managers [at Chelsea], how many had a pre-season here? Not me. How many managers have spent massive money here? Not me. How many managers have played in Japan in the middle of the season and have some players injured and some at the African Nations? Only me," he continued.
Statistically, Chelsea's season has been considerably less than impressive, with the club 11 points behind league leaders Manchester United (six behind second placed Manchester City) and eliminated from both the Champions League and the Capital One Cup.
However, Benitez would appear to have a point about the pressures of taking over mid-season. Chelsea have had to cope with not replacing iconic centre forward Didier Drogba, a largely out-of-form Fernando Torres and ageing players in key positions. And the controversy surrounding John Terry and Anton Ferdinand of QPR certainly did not help.
It is true that Roman Abramovich has spent big in the transfer market - to bring in young and exciting talent like Belgian Eden Hazard and Brazil's Oscar - but this is still a club in transition.
"This team has enough quality and they're a good squad but the circumstances of this year have been difficult. This is a top side and if they continue doing things in the right way they will always be challenging for trophies," Benitez concluded.
The former Real Madrid youth coach's chances of securing a long-term contract at Stamford Bridge have been boosted recently by news that Abramovich's long-term target Pep Guardiola will join Bundesliga side Bayern Munich in the summer.
However, the Spaniard will be aware at least one trophy will be required to reinforce the Russian billionaire's faith in his services. Chelsea are to play League One side Brentford at Griffin Park in the fourth round of the FA Cup on Sunday 27 January.