Liverpool midfielder Marko Grujic has revealed Chelsea's Nemanja Matic convinced him to join the Reds. The 20-year-old was signed from Red Star Belgrade for a fee of £5.1m ($6.7m) in the January transfer window and was immediately loaned to his former club until the end of the last season.
The Serbia international joined his new teammates at Anfield and is currently with the Liverpool squad for their pre-season tour in America. He has featured in the Merseyside club's three pre-season fixtures and was even on the scoresheet after defeated Huddersfield Town 2-0.
Matic, who also spent time at Red Star Belgrade during his youth days rejoined Chelsea in 2014. Grujic has now set his sights on playing alongside the Chelsea midfielder for Serbia.
"When I first heard Liverpool wanted me, I called Nemanja, Lazar (Markovic) and Aleksandar Kolarov and they all told me 'you need to sign for them'," Grujic said, as quoted by the Liverpool Echo.
"Nemanja is a good friend," the Serbian player said. "He started at the same club as me and is one of the key players for the national team.
"He plays in the same position as me and I would like to play as his partner in the middle of the pitch for Serbia. I can learn a lot from him. We spoke a lot during national camps about English football, other players in the Premier League and he told me very positive things.
"He said it's faster and stronger football, that I need to be adapt and I need to wait some months before I get my chance. He said when I get it, to make sure I take it. He said that it's a big, big club - one of the biggest in England," he added.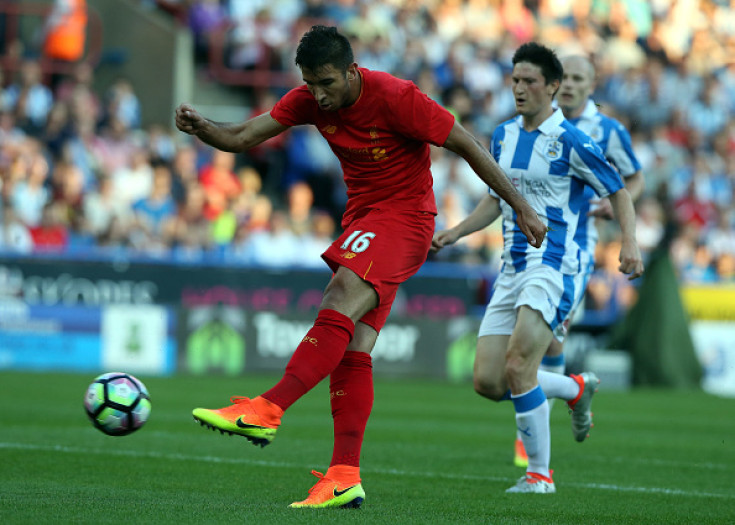 Matic has been linked with a move away from Stamford Bridge and his former manager Jose Mourinho may look at the option of bringing him to Manchester United, according to ESPN. However, Chelsea manager Antonio Conte has suggested that he has an important role at the west London club.