Chelsea midfielder Pedro blasts Manchester United manager Jose Mourinho after Stamford Bridge spat
Pedro played under Mourinho for the West London club last season.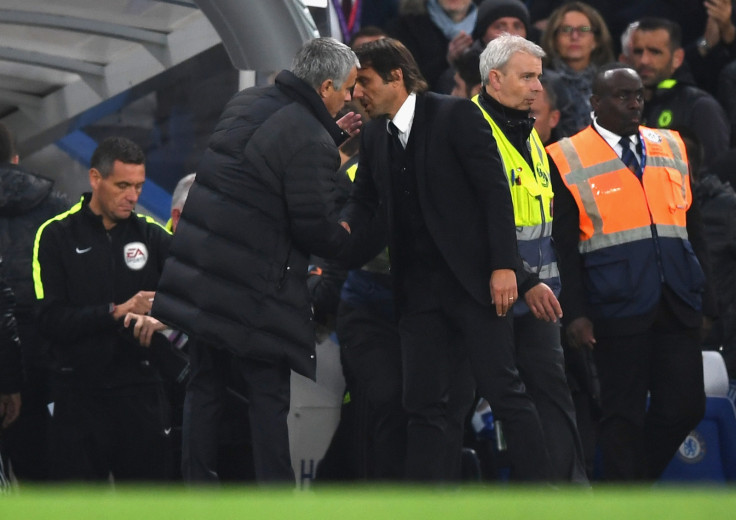 Chelsea midfielder Pedro has hit out at Manchester United boss Jose Mourinho following the latter's touchline spat with Blues manager Antonio Conte. The Premier League-winning coach is reported to have chastised his opposite number after Chelsea thumped United 4-0 at Stamford Bridge on Sunday (23 October), saying Conte's pleas for more noise from the crowd in the final minutes were humiliating.
However, Pedro does not agree with Mourinho's assessment of the situation and has come out in support of his manager. The Spain international insisted that Conte's behaviour was not designed to antagonise Mourinho or any of the United players.
"Mourinho's reaction was out of context. Conte was not making humiliating gestures or jeering," the Chelsea midfielder explained to Spanish radio Cadena Ser. "He was only cheering on the fans because we had played a great game and he wanted the supporters to sing in order to help us finish the game in the best possible way.
"I don't know if [Mourinho] considered it a lack of respect or a provocation but that was not Conte's intention. Conte just wanted to thank the fans for the support. The fans were incredible. There was a touchline spat between the two coaches at the end of the game but I reiterate that there was no bad intention from Conte."
Pedro, who worked under the Portuguese coach during the latter's second spell at Chelsea, suggested Mourinho's reaction was merely the result of his frustrations with United's poor performance at Stamford Bridge. "We all know how Mou is and the comments he makes," said Pedro, who scored the opening goal against United after just 30 seconds. "But he is a great coach and I can attest to that. Perhaps the defeat was tough on him."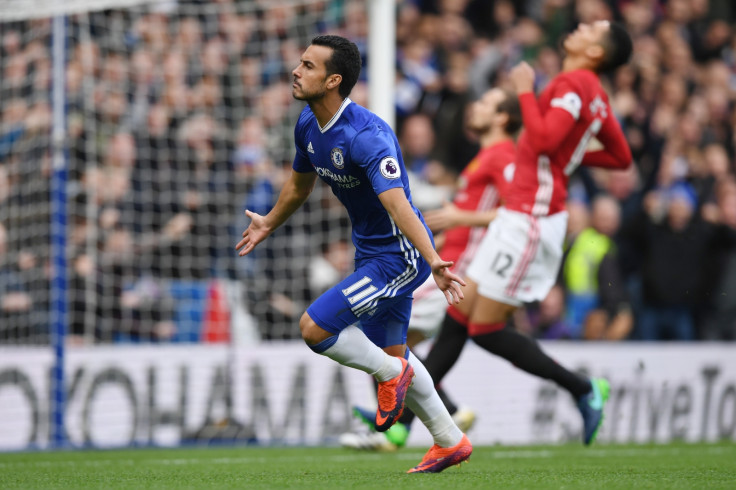 Pedro said, too, that he was thrilled by the one-sided nature of their win against United. "It's never easy to win in the Premier league by such a big margin," Pedro reflected. "We knew it was going to be a very difficult game against a Manchester United side that has great players."
© Copyright IBTimes 2023. All rights reserved.