Manchester United manager Jose Mourinho has apologised to the club's supporters after their 4-0 drubbing by Chelsea at Stamford Bridge. The Portuguese boss praised the fans for their vocal support throughout the game in the West London and has admitted his side let them down.
United fell behind to the Blues after just 30 seconds at Stamford Bridge and were never able to recover. Mourinho later confessed that the supporters deserved a better performance than United's players gave them.
"They kept going for 90 minutes in an unbelievable way. The millions of fans we have all around the world, they obviously have a very bad feeling," the United boss told the club's official website. "I feel so sorry for that. I have to apologise for that as the leader of this dressing room."
The match marked Mourinho's first game at Stamford Bridge since he was sacked by Chelsea in December last year. However, the outspoken boss insisted his association with the Blues did not cloud his own performance.
"The only thing I can say is that I am Manchester United 100%. Not 99%, and one per cent for Chelsea or any other club," he said after United's feeble defeat. "I am 100% for Manchester United. Because of that I feel deeply the situation. But there is only one answer, like I was telling the players, there is only one answer. Training tomorrow, and keep fighting."
Meanwhile, Mourinho also claimed to have been pleased with some aspects of United's performance. He said the lop-sided scoreline was an unfair reflection of the game.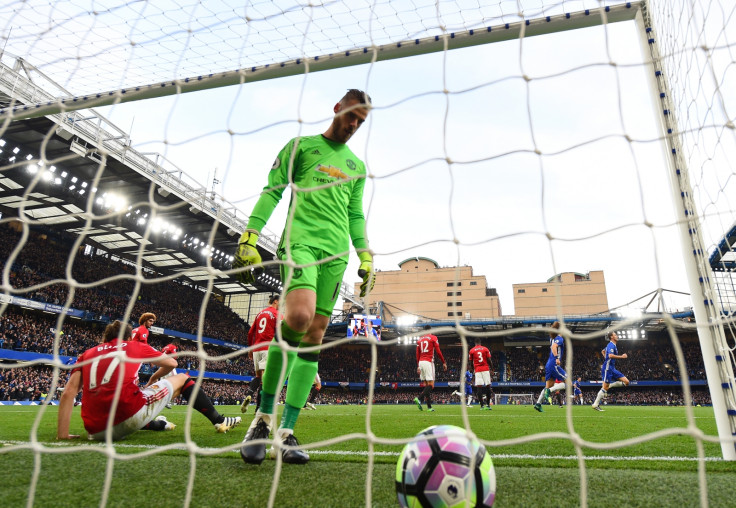 "If you can delete the defensive mistakes from the game I would say it was a good performance. Class performance, good possession, using the ball well, creating chances, creating half chances, pushing the opposition to a defensive approach and I would say obviously a very, very, very unfair result," Mourinho explained.
"But we cannot delete the mistakes from the game and the first mistake happened after 30 seconds. Then we had a completely different game because Chelsea's best quality is playing counter-attacking football, and especially in the second half when we were very close to making it 2-1, they punished us on the counter-attack."